West Aussie Great | Jenny Davis OAM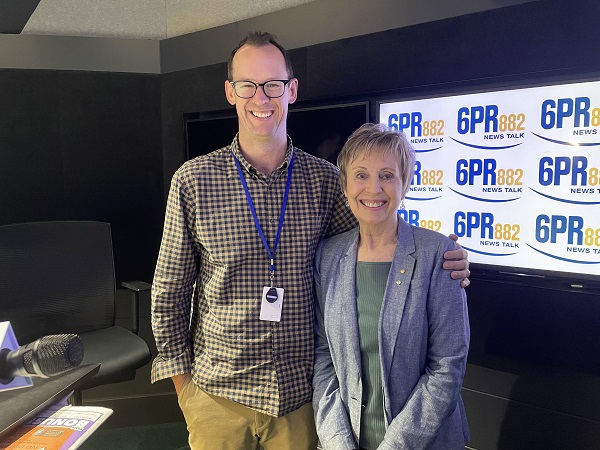 This week on West Aussie Greats, Gareth Parker talks to Jenny Davis OAM.
Jenny started the theatre company called Agelink Theatre which adapts stories and memories of seniors, some which have dementia into plays.
The theatre company has now evolved into Theatre 180 which also develops plays based on WA historical events.
Jenny is a WA Women's Hall of Fame inductee and a previous WA Senior of the Year recipient.
Press PLAY to hear Jenny's story below