West Aussie Great: Jan Standen, advocate for grandparents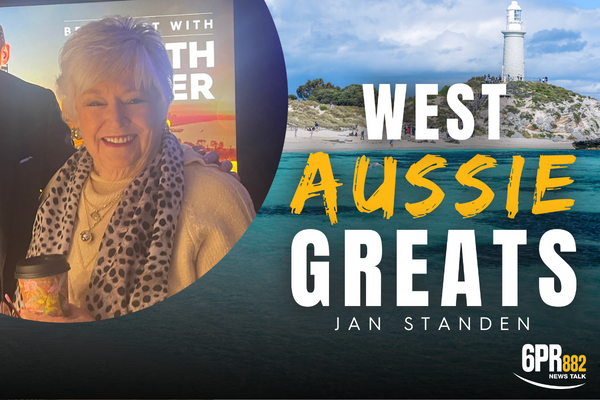 This week's West Aussie Great is Jan Standen, president of the Grandparents Rearing Grandchildren WA and the 2022 WA Senior Australian of the Year.
She spoke about the work her organisation does in helping grandparents provide their grandchildren with positive outcomes, while encouraging them to participate in their lives, and provide a safe stable environment as well as administrative, counselling and legal support.
"Your heart sinks to the bottom of your feet when you're chosen against wonderful academics and chosen for a cause that you're very passionate about," she told Gareth Parker on 6PR Breakfast.
"Grandparents often get the kids when their children mess up, there isn't a choice… you could have four, five, six kids standing at the door with a police officer one night who says 'these children are in despair, they're in neglect, can you take them?' and you just look at them and say yes.
"The grandparents lose their friendship base, their superannuation and houses sometimes if they have to go court to get guardianship for the kids, if it's a very unfair situation.
"But we've created a home and grandparents can just come in and have a cup of tea and feel good, but also get the support they need."
Tap PLAY to hear Standen's story as this week's West Aussie Great.