'We need to move forward': PM berates rogue state leaders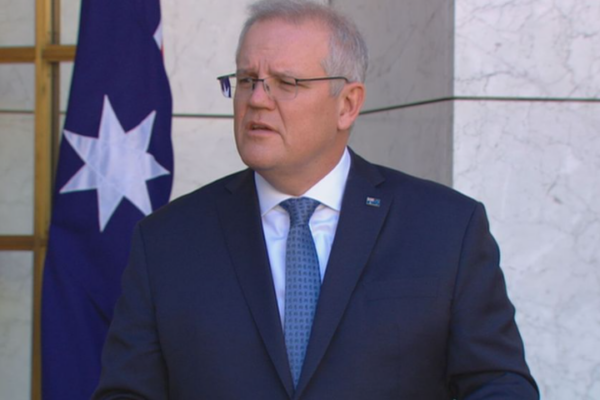 The Prime Minister has admonished premiers abandoning the nation's pandemic exit plan.
WA Premier Mark McGowan has stated lockdowns will still be a potential measure to curb the spread of COVID-19 when the state reaches 80 per cent vaccination.
"There has to be a plan out, there is a plan out, and we need to move forward with that plan," Scott Morrison told the media in Canberra.
Speaking to Perth LIVE's Oliver Peterson, the Prime Minister clarified his comments about those undermining the plan.
"I'm talking about Anthony Albanese – he's just been doing it in Question Time for the last hour," he said.
"I'm working with all the premiers. The premiers and I have a national plan based on the best scientific, medical and economic modelling I'd argue, in the world.
"That has basically made it clear that once we get to 80 per cent we can start coming out of the cave, and we can do that confidently, and not on the basis of some day on the calendar."
Mr Morrison insists his relationship with Premier McGowan remains strong.
"We're working together," he said.
"The bit I recognise about Western Australia, and I've always recognised this about Western Australia, and that is the situation in the West is very different to what's occurring in the East.
"But at some point in time, we all have to rejoin the world."
Press PLAY to hear the full interview on Perth LIVE
(Photo: Nine News.)