WA's JL named Aussie Cricket Coach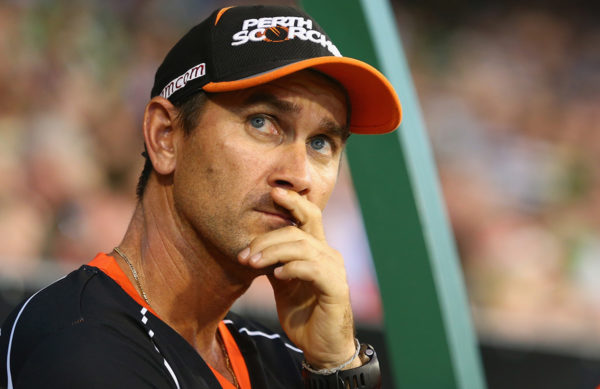 After a successful stint as coach of the WA cricket team, former Test player Justin Langer has been named as the Head Coach of the Australian Men's Cricket team.
Langer has been at the helm of WA Cricket since 2012 and lead his team to three BBL Championships and two Sheffield Shield deciders.
Langer put his success down to our very own Millsy: "Steve Mills taught me everything I know about cricket, he's been a mentor with me every single day… Don't worry about Ricky Ponting as an assistant coach…" Langer said to Baz on 6PR Breakfast.
"I've been really lucky in West Australian Cricket. It's going to sad to leave home, the WACA of course. I've had a great dress rehearsal, if you remember six years ago some of our guys were spending more time on the front pages than the back pages and that was no good. So we had to go about earning some respect, we had to put a lot of emphasis on not only great cricket but great people  and I think we can take that into this role," Langer told 6PR Breakfast.
WACA CEO Christina Matthews said in a statement.
"I'm sure I speak for the whole WA cricket family when I say that we are as thrilled as we are proud following this announcement.
"Justin has been an invaluable contributor to WA cricket since his appointment in 2012 and his leadership and guidance off the field has been as important as the results he and his support team have produced on it."