Want to buy Humphrey B. Bear?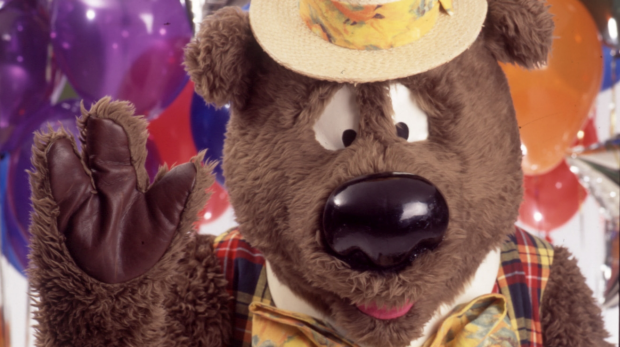 He's made generations of youngsters smile without uttering a word… or even wearing pants. But the future of Humphrey B. Bear is in doubt, unless an eager investor is willing to resurrect the much-loved TV icon.
Banksia, the Adelaide-based company who produced the Here's Humphrey show for Channel Nine were forced to sell the intellectual rights to the popular character when it went into liquidation.
Shane Yeend, chief executive of Imagination Games, saw an opportunity he couldn't pass up – even though he was not experienced in producing television.
'Humphrey was a poor bystander in all of this, being locked in a closet,' Mr Yeend told 6PR's Chris Ilsley.
'We came up with an idea, we were working with a local hospital and thought we should buy Humphrey as a mascot for the local hospital, in the same way in Perth where I think Kerry Stokes bought Fat Cat for Telethon.'
'It took three years. I came back from lunch one afternoon and there was a thing on my desk which said 'congratulations, you have the winning bid for Humphrey'.'
When the charity Mr Yeend was working with 'imploded', he found himself unsure of what to do with his childhood icon.
Imagination Games produced a few dolls, Humphrey did a few charity gigs, but a full-scale TV launch is not in the company's skillset.
'I only have so much time to get on a plane, hire the best producers come up with the best concepts and creative pitch,' Mr Yeend said.
So now, Humphrey finds himself up for sale again – but his current owners plan choose the buyer wisely. Ideally, Mr Yeend said he'd like to see Humphrey find a new home at the ABC, where he could reach a new audience.
'It takes nothing to use the government money… to go 'let's wrap ourselves around an icon and make him live for another 50 years',' he said.
'No networks want kids TV, it costs too much for too little return. The only kids TV the networks are running is what the toy companies are paying them to run and it's being produced overseas.'
'The [ABC] are buying second-hand re-runs from overseas. Yes, I understand they're popular, but they're only popular because they're on television. If Humphrey can make his way back onto television he'd live for another 50 years.'
Listen to the full interview below:
For more Perth Tonight stories, click here.