WA shark policy compared to the plot line of 1975 film JAWS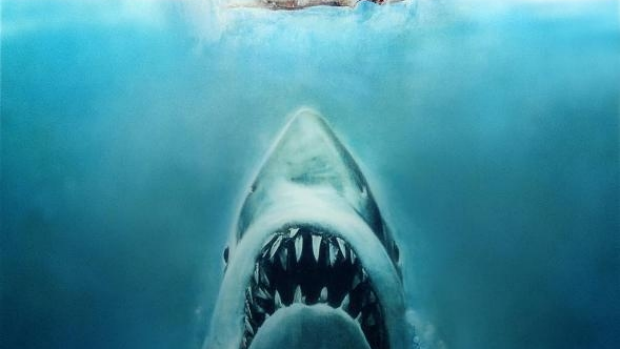 University research has compared the WA government's response to shark as similar to Jaws. Photo: Sammie Thake
A paper published in the Australian Journal of Political Science has described the West Australian government's response to shark attacks as relying on "movie myths" and having "striking similarities" to the 1975 movie Jaws.
The research describes what the author calls the "Jaws Effect", which he describes as "a political device based on three themes from the film: the intentionality of sharks, the perception that all human-shark interactions are fatal and the idea that killing a shark is the only solution".
The author of the research, Dr Christopher Neff is a lecturer in public policy at the University of Sydney's Department of Government and International Relations and has previously been critical of the WA government's approach to sharks.
Dr Neff said his research identified "a worrying style of policy making".
Dr Christopher Neff talks to Paul Murray
The paper cited the movie's popularity as a reason the themes from the film remained with many people.
"In motion pictures and on television, the portrayal of sharks is big business. For instance, a leading film website lists Jaws(1975) as the seventh highest grossing film of all time (adjusted for inflation), at more than $1 billion," the paper stated.
Dr Neff examined policies implemented by different WA governments in regard to sharks between 2000 and 2014 and said he "found striking similarities to the 1975 Spielberg classic".
"In particular, the Western Australian government's current 'Imminent Threat' policy to catch and kill 'rogue' sharks is predicated on Hollywood fiction," he said.
"In October this year, the West Australian government withdrew an application to the federal government to extend its drum line policy, albeit securing permission to kill sharks deemed by the government to pose 'imminent threat' to beachgoers.
"This policy is using myths as the basis for killing sharks that are protected by law and which provides no real beach safety."
The paper went on to say "This fiction serves an important political purpose because films allow politicians to rely on familiar narratives following shark bites to blame individual sharks in order to make the events governable and to trump evidence-based science".
Dr Neff's paper discusses how the "rogue shark theory" built on in the movie "is used to legitimise several repeated policy responses" to shark attacks in WA.
"In Jaws, the only solution is to kill the shark. It is explained that a rogue shark will continue to hunt for prey (humans) in an area unless the food supply stops or it is killed," the paper reads.
When discussing the situation in WA, where eight fatal attacks have occurred since 2000, Dr Neff wrote: "I suggest that politicians used movie myths to support their policies in order to use intent-based narratives that are well known and blame sharks in order to lower thresholds for policy action and favour quick policy solutions."
He said this happened in WA following four shark bite incidents in 2000, 2003, 2011 and 2014, when action was taken in an attempt to kill sharks following encounters with humans.
"Telling the story of a serial killing shark helped two different governments, from two opposing parties, maintain control of the narrative and achieve their policy outputs," Dr Neff wrote.
"It may also have provided an easier path because a more scientific-based narrative meant telling the public that nothing can be done or that the government did not know what was going on."
In regard to his findings Dr Neff said "politicians do not have a right to their own set of scientific facts about sharks, no matter how popular the movie".
In the past Premier Colin Barnett has repeatedly cited "public safety" as the reason for killing sharks.
While Mr Barnett has previously used the term "rogue shark" multiple times, he has responded to criticism of its use by saying "we are not talking about a Hollywood movie on Jaws or anything like it".
He is currently travelling in the north of the state so was not available immediately for comment
A spokeswoman from the Premier's office disputed the notion government representative had said shark attacks in WA were the result of a rogue shark and that the government had drawn parallels to scenarios from films.
She said a range of theories for the spike in fatal shark attacks had been put forward in the review of the drum line trial.
The spokeswoman also highlighted that the government's shark hazard mitigation strategy involved additional measures such as increased aerial patrols, trial beach enclosures and funding of research into shark deterrents .