WA's Young Sports Star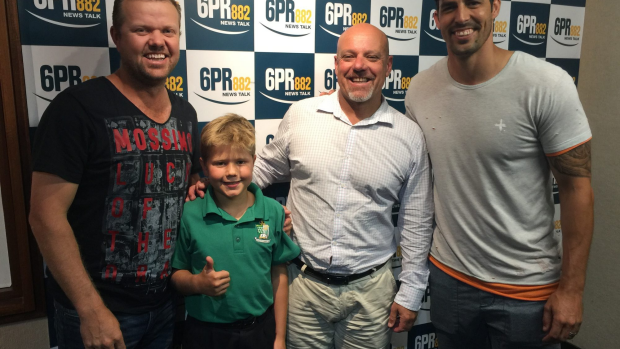 He may only be nine-years-old, but Kayden Minear is already an award-winning motorcross rider and an inspiration to the young and old.
At the 2016 WA Sports Star of the Year awards night, Kayden stole the show when he helped with handing out trophies to his fellow athletes and was brought up on stage again by his godfather and former Sport Star of the Year, cricketer, Mitchell Johnson.
Kayden, his dad Dylan, and godfather Mitch Johnson joined Simon Beaumont in the studio during 6PR's Afternoons show.
When Kayden asked what he liked about the sport he said he likes 'going really fast' and he 'loves getting big air time.'
His dad reminded parents of the importance of getting involved with your kids interests.
Listen to the full interview here…