WA's hidden knife loophole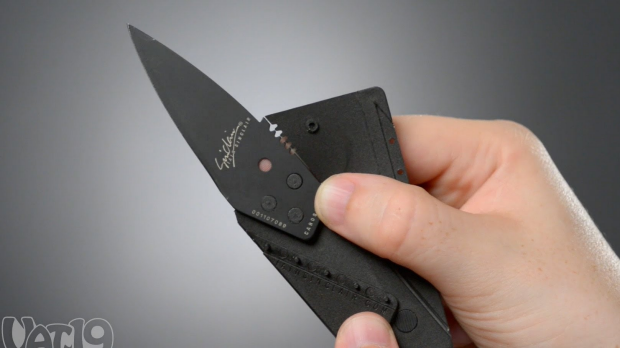 A Perth lawyer has identified a legal loophole allowing an unusual knife to be carried in Western Australia, despite bans in other states.
An investigation by The West Australian revealed 75 'credit card knives' were confiscated at Perth Airport over a two-month period last year.
In a landmark case heard in February last year, Nicole Young of HHG Legal Group successfully defended a young glazier who forgot he was carrying one and went to board a domestic flight.
'In all other States and Territories within Australia they most certainly are [illegal] and they are described as a concealed knife,' she told 6PR's Chris Ilsley.
'In Western Australia, we have slightly different legislation which only talks about a 'disguised' knife and it gives some examples… those belts where if you unlock the buckle there's a massive knife in it, or a cane that might have a sword pop out of it.'
The court found that the credit card knife did not meet the criteria of a disguised weapon, after Ms Young argued the knife was comparable to a utility knife.
'It isn't actually an offence in Western Australia to have a Swiss army knife in your handbag or your pocket, even though it is a knife and could potentially inflict damage, it has other uses,' she said.
'[The credit card knife] is not something which flips open or can be made ready very quickly to inflict physical harm, whether it be by self defence or to do a crime. It's something you have to put together.
'So Western Australia finds itself in the position of being the only State or Territory within Australia at the moment where it is legal to walk around, or even through an airport – even though they'll take it off you – where it's not illegal to be in possession of this credit card shaped knife.'
Should authorities wish to change the law, Ms Young said it could be done easily.
'The Police Commissioner, he just needs to add an extra line in (to the regulations) saying that credit card knives are another thing we don't want people carrying,' she said.
Listen to the full interview below:
For more Perth Tonight stories, click here.