WA Police respond to complaints leavers wait hours for wristbands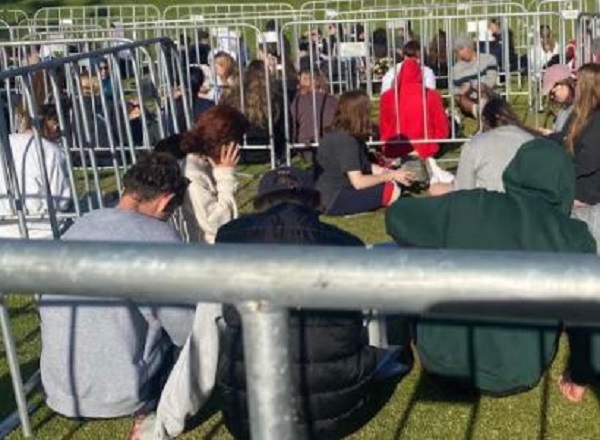 There are concerns leavers are being forced to wait hours in queues in order to get a wristband in Dunsborough and Busselton.
Acting Superintendent Mark Fleskens, Community Engagement Division, told Gareth Parker the process was being slowed down by the leavers vaccination information not being uploaded.
"Unfortunately some of the leavers left it up to the last minute to do all their registrations … the Department of Health are down here to try assist and fast track the process," he said.
"We are certainly not putting blame on the kids, young adults, it is a large event, some of them unfortunately didn't bring appropriate ID with them.
"We want to make sure we give the right wristbands to the kids that qualify to be here."
"In a perfect world we would be able to pre-sale and provide tickets beforehand but that certainly wouldn't allow us to make sure the right people come to the event."
Acting Superintendent Fleskens told Gareth Parker he understands the concerns parents have.
"Both Busselton and Dunsborough are managed by volunteers and are doing the best job they can," he said.
"The kids themselves have been very patient and polite."
Press PLAY for the whole interview 
Image: Supplied from Tara