WA pole vaulter reveals gold-medal jump was a mistake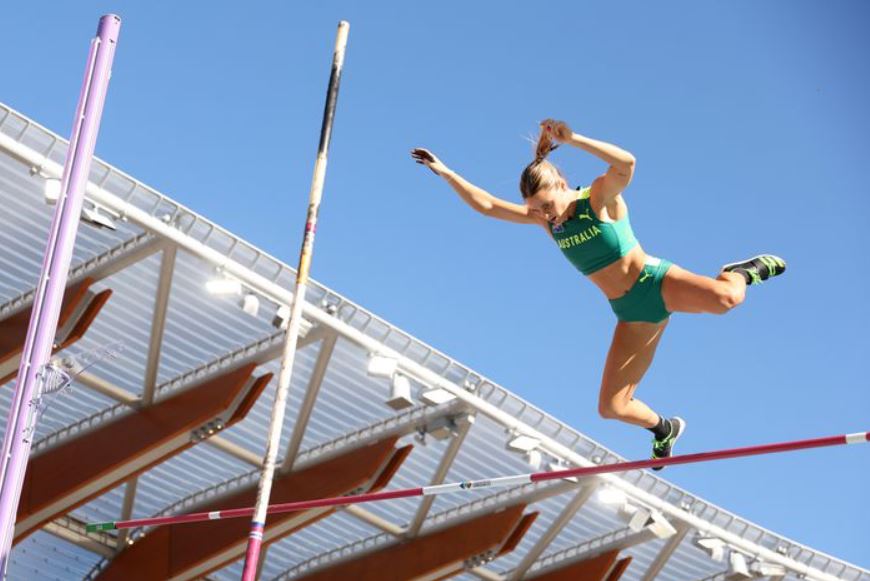 Commonwealth Games Gold medalist Nina Kennedy has revealed her decision to raise the bar to 4.6m in yesterday's pole vault final was a mistake.
The West Australian said her and her coach thought she'd already secured the gold medal, and so raised the bar an extra 10cm on her final jump.
"Me and my coach thought we had won but I actually had got equal first… it was quite funny, we had a good giggle about it," she told Gareth Parker on 6PR Breakfast.
The 25-year-old's remarkable win comes after her career appeared to have crashed at the Tokyo Olympics, finishing 12th after barely clearing a training height.
Twelve months to the day she is now the Commonwealth gold medallist, two weeks after also becoming the third-best pole vaulter in the world by winning bronze at the world championships (above).
LISTEN 👇 to how her and her coach thought they'd won gold