Video of Meteorite streaking across Perth's sky during the day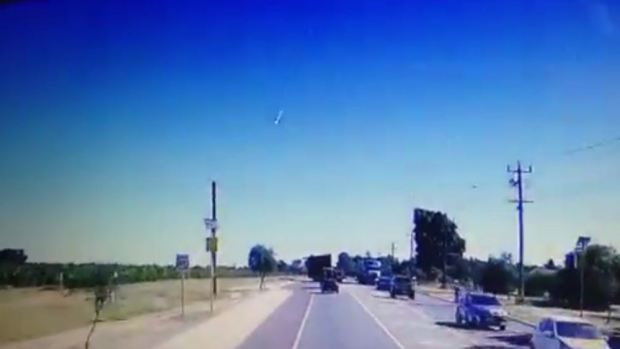 People from as far away as Margaret River to Gidgegannup have reported a bright light streaking across the sky at around 9.30 on Monday.
Firstly, relax. Perth is not under missile attack nor is being visited by an advanced scouting party from the planet Dullsville looking to harvest our vast amounts of natural dullidium.
According to experts it was a meteorite…just a really big meteorite.
Curtin University's Professor Robert Bland, who also hosts website Fireball in the Sky, said while a shooting star event is not uncommon it was a rare sight to see a fireball in the sky during the day.
'It would have to have been a fairly big rock to be visible during the day.' he told 6PR';s Gary Adshead.
Video supplied by Trevor