Vaccine Commander accidently puts a date on WA's border re-opening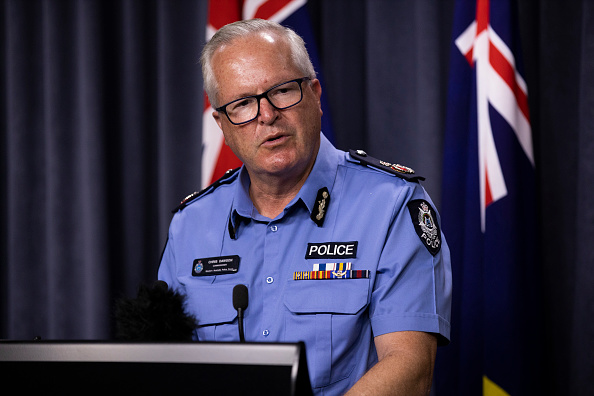 A slip of the tongue from WA's Vaccine Commander has opened a can of worms about the states border re-opening.
Speaking at a media breakfast this morning, Chris Dawson announced the state will open "some time in January."
Media Stable Founder & Managing Director, Nic Hayes, attended the breakfast this morning and told Oliver Peterson about the state's "biggest secret."
"That's the first time we've actually heard heard anyone suggest a date or time," he said. "I think he might've been backpeddling a little because he then started to suggest it could be February."
Commissioner Dawson also believes once the border is loosened, the state will go a few steps back.
"He said we will probably have to introduce masks back again," Mr Hayes said. "They're trying to mitigate the disease and mask wearing will be something that will be on the table."
Press PLAY to hear the interview 
Speaking with Oliver Peterson, President of the Australian Medical Association WA, Dr Mark Duncan-Smith, says setting a date is important for the state.
"It will essentially allow people that are maybe a little bit still hesitant about when to get the vaccine to  just get on with it and get the vaccine done," he said.
Dr Duncan-Smith says having no cases in the community has made people more hesitant.
"What we've got going on in WA at the moment is there's no COVID pressure. There's some elements of society that are sitting around thinking they don't need a vaccine because the borders are up and no disease is going to get in," he told Perth LIVE.
Press PLAY to hear more from Dr Duncan-Smith