Us v Them means the terrorists win: Expert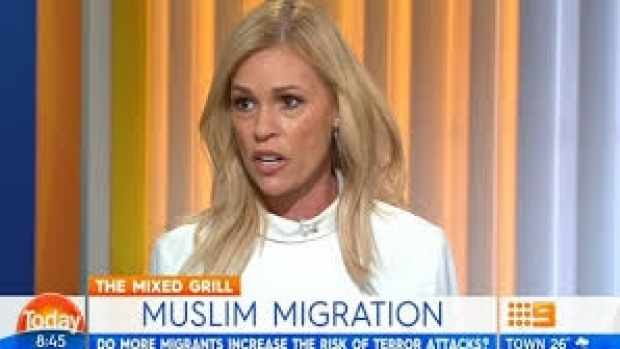 Twitter was abuzz this morning after Today Extra presenter Sonia Kruger called for a ban on Muslims immigrating to Australia.
Ms Kruger's comments were made during a panel discussion about migration and she said she would like to see the practice stopped stopped so she 'felt safer'.
Terrorism and cultural expert Andrew MacLeod says that while it's useful to discuss the impact terror has on cultures aorund the world, creating an environment of 'us versus them' actually does more harm that good. He says it creates a fear of outsiders and disenfranchises people, ultimately meaning the terrorists have won.
He spoke with Adam Shand.