US soldiers among dozens dead in Kabul airport attack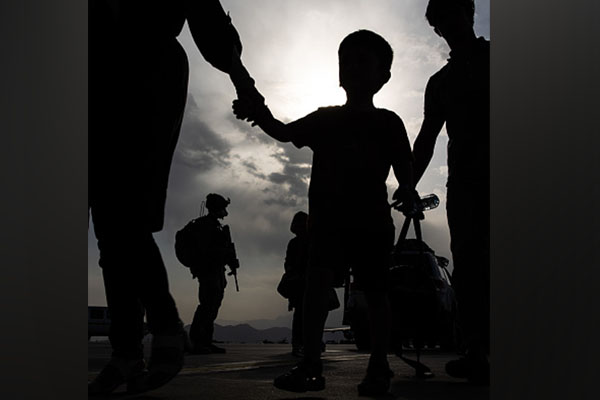 At least 60 people, including 12 US military personnel, have been killed in an attack on Kabul Airport in Afghanistan.
Two suicide bombers set off explosives outside the international airport in Kabul amid US-led withdrawal efforts.
The United States believes Islamic State affiliate group ISIS-K is responsible for the attack.
Defence Minister Peter Dutton said all Australian soldiers have been evacuated from Kabul.
"It's a very volatile situation," he told Gareth Parker.
"It's been a very difficult period for our staff on the ground, I'm just pleased that we had wheels up of the last flight which contained predominantly the security contingent from the Australian Defence Force.
"They are now safely in Al Minhad in our base there."
He said the evacuation of Australians troops wouldn't be possible without the help of the US military.
"We just grieve now for those 13 US soldiers who have lost their lives," he said.
"Without them we just wouldn't have got Australian citizens out, or the locally engaged staff, the interpreters who provided assistance to us for a very, very long time."
Press PLAY to hear the full interview 
Former US Army chief of staff general Jack Keane said it is a dark day for America.
"It's a sad, tragic situation, gut wrenching," he told Liam Bartlett.
Press PLAY to hear his opinion on the situation in Kabul 
(Photo: Handout/ Getty Images.)