Two killed on Perth roads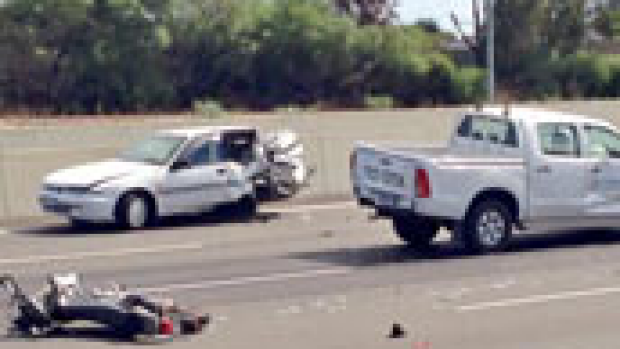 Two men have been killed on Perth roads in separate incidents.
A male motorcycle rider has been killed in a crash on the Kwinana Freeway.
Police say a vehicle was parked on the right-hand side of the freeway heading southbound, near the South Street exit, just before 9.30am on Thursday when a police officer pulled over in the emergency lane on the left-hand side.   
The traffic officer was trying to communicate with the driver when a car also travelling southbound collided with the stationary vehicle.   
The crash caused a further collision with a motorcyclist, who was killed.   Major Crash officers are at the scene while Internal Affairs officers are also investigating.   
In a separate accident on Thursday morning, a cyclist died in hospital after he was hit by a car in the southern suburb of Rockingham just after 6am.