Two dead in mine collapse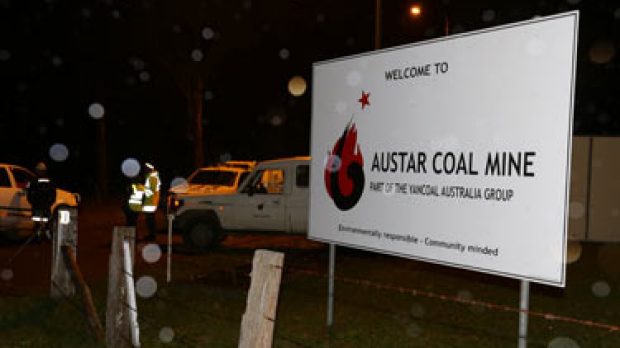 Two coalminers have been killed in an underground mine collapse in NSW's Hunter Valley.   A 35-year-old from Metford and a 49-year-old from Cessnock were working 500 metres below the surface in the Austar Coal Mine when a wall collapsed and trapped them about 9.15pm yesterday.   
Police say other miners tried to save them but had to leave because of safety fears. A rescue mission was launched but both were pronounced dead three hours later.   
Superintendent Garry O'Dell says it's going to take some time before authorities can bring out the bodies.
Meanwhile 
NSW Resources Minister Anthony Roberts said lessons had to be learnt from the accident.   'An investigation is underway, with police and inspectors from NSW Trade & Investment's Mine Safety Investigation Unit currently on site,' he said.  'I would like to personally extend my condolences to the families, co-workers and employers of those involved in this tragic incident.'   
Local federal MP Joel Fitzgibbon expressed his condolences via social media. 'Thoughts & prayers for the Austar miners, their families, loved ones and mates,' he tweeted. 'A shocking tragedy. And to the local families who will send a loved one to a mine today and tonight.'Mine safety must never be a traded commodity.'