'Our country is going to Hell': Trump pleads NOT GUILTY to felony charges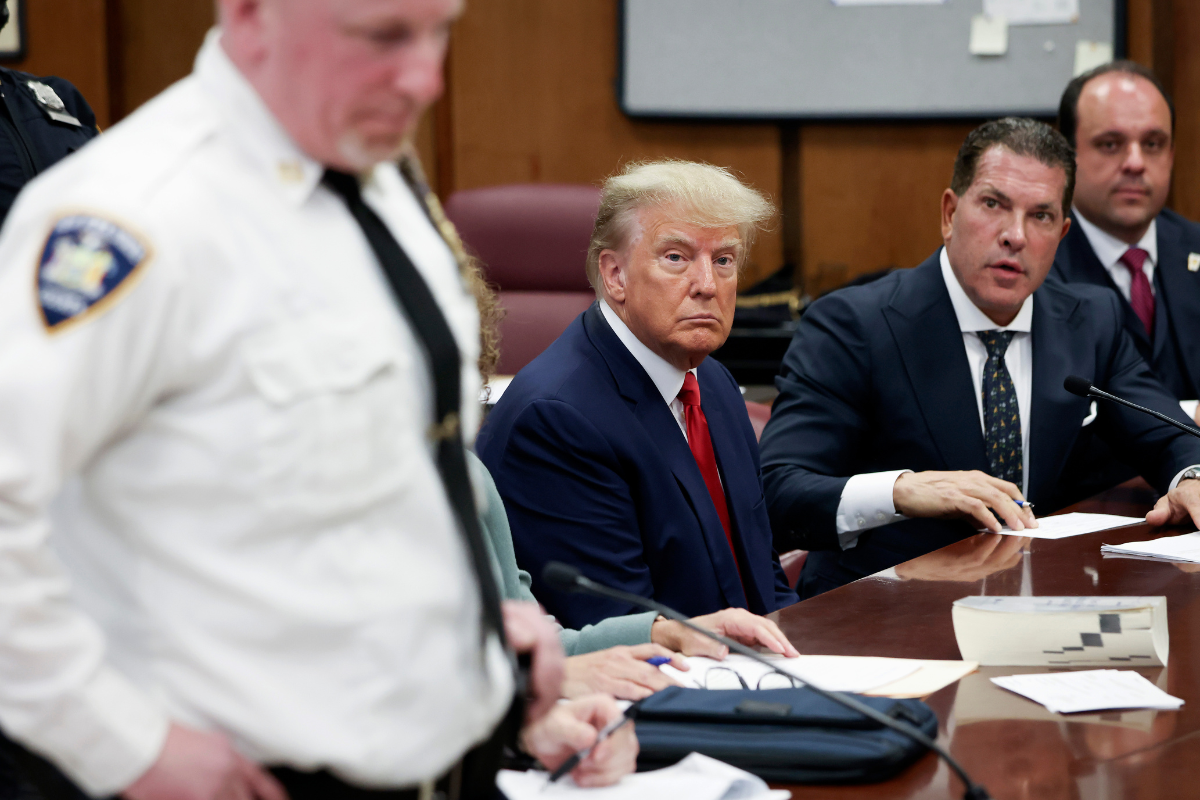 Donald Trump has denied the 34 felony charges levelled against him while savagely attacking the Democratic Party, FBI, Department of Justice and more outside his Mar-A-Lago resort.
"I never thought it could happen in America," the former president said outside Mar-A-Lago Resort following his flight from New York.
"The only crime I have committed is to fearlessly defend our nation from those who would seek to destroy it."
Press PLAY to hear more of Trump's indignant response to the federal felony charges

US reporter Jonathan Kearsley was stationed outside Trump's resort Mar-A-Lago, and said there was about 150 supporters gathering in front.
"It's pretty grand – he's likely to walk between a few marble pillars and US flags," Mr Kearsley said.
Press PLAY to hear Jonathan Kearsley's full report on the Trump arrest

Image: Getty/Andrew Kelly-Pool