Truck crash at tattoo parlour causes fire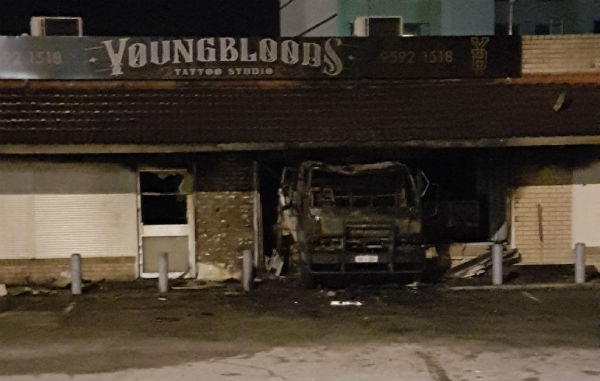 A truck has smashed into a Rockingham Tattoo parlour causing estimated half a million dollars damage.
Police are looking for a number of people who fled from the scene of crash that caused a fire at the premises.
It happened just after 3am on Thursday when a truck smashed into a tattoo parlour on Flinders avenue near Kent street.
6PR's Simon Etheridge was at the scene.