Toby Greene cops three-game ban over clash with umpire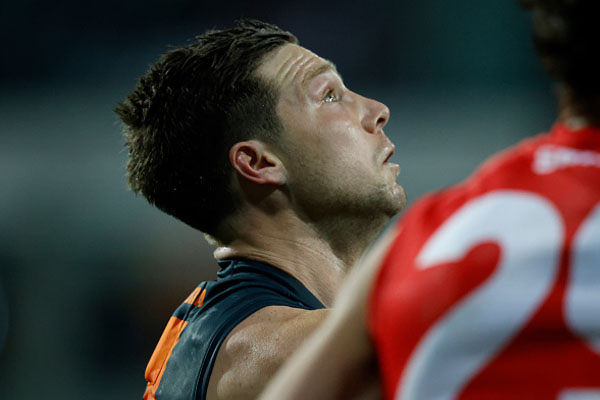 Toby Greene has been handed a three-match ban following his clash with umpire Matt Stevic on Saturday.
The GWS star won't play again this year and is likely to miss the start of the 2022 season (depending how far the Giants progress in finals) after he was found guilty by the tribunal.
Greene pleaded not guilty and contested the charge.
He told the tribunal he "strongly disagreed" the contact was intentional, or that he was being disrespectful.
Umpire Matt Stevic said he considered the contact "minor" at the time and did not feel threatened.
However, Stevic admits it wasn't a "great look for the game" and there was an "element" of it being disrespectful.
Greene agreed that it wasn't a great look and apologised for making contact, but maintained it was not intentional.
But the tribunal panel disagreed, deeming Greene's actions "disrespectful, demonstrative and aggressive".
Press PLAY to hear more on 6PR Mornings 
(Photo by Rob Blakers/Getty Images)