Time to privatise the post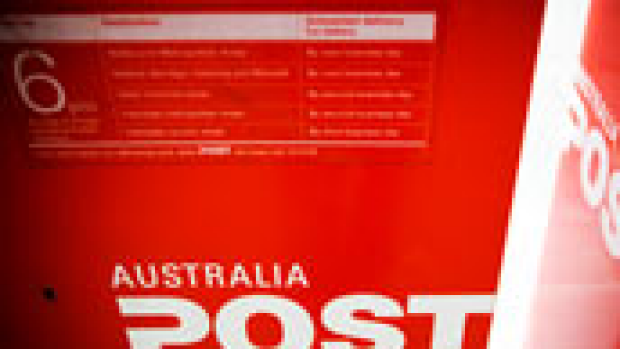 The former head of the Australian Competition and Consumer Commission says it is time for Australia Post to be privatised and the longer we wait the less the government will get for the service. Gary Adshead spoke to Graeme Samuel about the idea.
Stay up to date on breaking news with 6PR on Twitter  
Australia Post chairman John Stanhope said a user-pays postal system was a viable option after the company's letter operations ­suffered a $218 million loss last year because the public had sent fewer letters than ever.
The user-pays model means residents would pay an annual bill in addition to the stamp price, which increased from 60¢ to 70¢ in March.
'If you want it fast, you pay for it,' Mr Stanhope said.
'You want it more related to the cost base, so if you are happy enough for your letter to be delivered less frequently then you pay less, if you want it more frequent you pay more, if you want it express you pay more, so you pay for the level of service,' he told Fairfax Media following a Trans-Tasman lunch in Melbourne on Tuesday.
Letter volumes have fallen by more than 25 per cent from their peak in 2008, from 4.6 billion five years ago to 3.6 billion last year, and could disappear completely within the next decade, putting the role of the iconic mail man in jeopardy.
'The New Zealand government has already got on the front foot compared to us and tested less frequent delivery of letters [three days a week] and apparently the response is, 'that's OK',' Mr Stanhope said. 'Less frequency seems to be where mail services around the world are headed."
Australia Post is finalising its corporate plan to government which is required to be submitted in July and needed "to open up that conversation" with government to make the necessary changes, Mr Stanhope said.
There was also was no reason "not to" adopt a recommendation by the government's commission of audit to privatise the $4 billion Australia Post, their chairman said.
"It doesn't need to be [government-owned], it's a bit strange being government-owned if we were just a parcel business but we are not [just a parcel business] today.'
Former boss of the Australian Competition and Consumer Commission Graeme Samuel repeated his view at the same lunch that the service should be sold by the federal government, joining other powerful supporters including former chairman David Mortimer and the Business Council of Australia.
"Of course it should be privatised and of course it will be subject to the mother of all scare campaigns," Mr Samuel recently told Fairfax. "We will hear about how it will remove services from the bush but if people look at the arguments rationally, they just don't stack up."
Mr Stanhope added that the public perception that an increase in parcel volumes would offset the post's losses was misguided.
"People think that parcels will grow and offset our losses, well it won't," he said.