Throwback Thursday: Mel Whinnen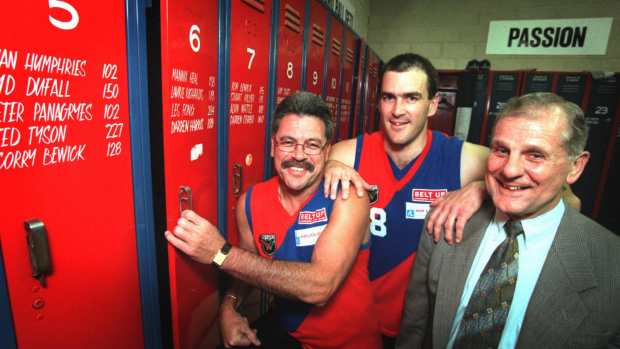 He labels his career as 'lucky' but those who were ever fortunate enough to have watched Mel Whinnen in action would know that is just typical Whinnen humility at play.
Whinnen's silky smooth skills and evasive moves, especially in tight play, earned him the nickname of 'Slippery' from team mates and completely different, unmentionable, ones from opposition players.
His impact on the game during the 60's and 70's was undeniable and helped the West Perth Falcon's to four premierships and earn him nine club fairest and best.
Karl and Brad spoke to Mel 'Slippery' Whinnen for Throwback Thursday where he made the disturbing revelation about how close he was to becoming a Royal.
Four-time Premiership player and nine-time West Perth Best and Fairest Mel 'Slippery' Whinnen joins Brad and Karl as the Throwback Thursday interview.