Thousands of COVID vaccines available at Royal Show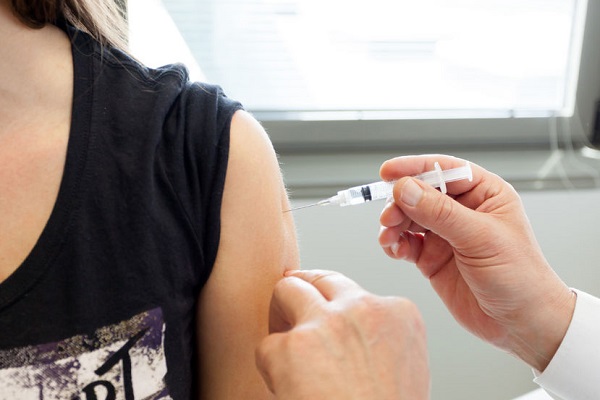 West Australians heading to the Royal Show are being urged to take advantage of the walk-in COVID-19 vaccination clinic.
WA's Vaccine Commander told Oliver Peterson over the past three days about 1,500 people have walked up to receive the jab.
"Obviously I'd like to see it maxed out, as we have over 12,000 vacancies available at the show this week," said Chris Dawson.
"We've intentionally left the bookings open so we can get to people who are walk-ins."
Currently 45.1 per cent of West Aussies are fully vaccinated and nearly 64 per cent have had one dose. Commander Dawson said he's worried a hesitancy is developing in WA.
"We know other states have had outbreaks and that has sadly incentivised people to get vaccinated
"We don't want that situation to be a motivator here.
"While we're keeping COVID out, lets get vaccinated and we can continue living like we are now."
Commander Dawson makes no apologies for the state being the "most cautious" in the country.
"We've got a really strict border control but we won't need to if everyone gets double vaccinated," he said.
"We won't be opening the borders until such time public health is not compromised."
The walk-up clinic is located in the Tom Wilding pavilion. A Roll Up for WA booking hub will be open from 10:00am to 7:00pm all week behind Amherst Farm, with staff available to answer questions about the vaccination process, and activities and giveaways for kids.
Press PLAY to hear more about how easy it is to get vaccinated at the Royal Show: