Thompson walks out on Essendon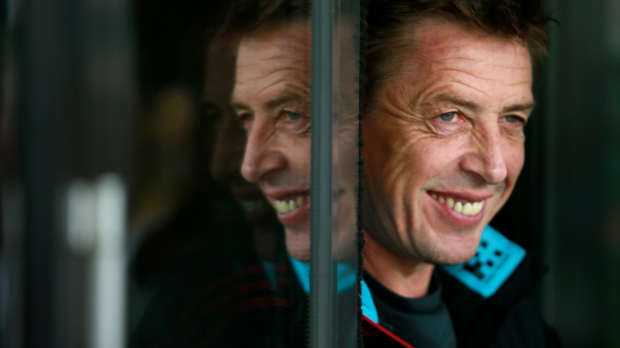 The split between Mark Thompson and Essendon was expected, according to club champion Matthew Lloyd.
The club and Thompson did meet to try and find a suitable role for the two-time premiership coach; however in the end the only role he really wanted was to be head coach.
LISTEN: Matthew Lloyd on the split between Bomber Thompson and Essendon
"I think Mark's frustrated that nothing could be found for him," he told 3AW's Sports Today.
"Speaking to the players they say Bomber was okay as the senior assistant to James but he was much better when he had the role that he wanted so going back to something that really doesn't drive him or inspiring wasn't the right move.
"I think the right decision has been come to as disappointing as that may be for Essendon fans."
One of the positions available for Thompson involved Neil Craig overseeing his role, which Thompson was not keen to do, according to Caroline Wilson.
LISTEN: Caroline Wilson on the split between Bomber Thompson and Essendon
"Mark Thompson did not want to be answerable to Neil Craig, he did not like that model," she said.
"Being the senior coach is the job he wants, he doesn't enjoy the assistant coaching role."
Essendon was also 'embarrassed' that Thompson had failed to pay the $30,000 fine for his role in the supplements saga.
"I know he mentioned the unpaid fine to the AFL which he believed had embarrassed the club, the un-payment," she said.
"I think he's been convinced by friends and former employers and people who care about him that for his own reputation he really needs to pay the fine."
Essendon CEO Xavier Campbell said the decision was difficult in a statement.
"There were many factors that were considered but at the end of the day any role needed to have purpose and add meaningful value to our football club," Campbell said.
"We held extensive negotiations with Mark but we were not able to reach a position that would satisfy both parties and in the end, we had to make a difficult decision in the best interests of all parties and move forward with planning for the 2015 season."