The sound phenomenon at Matagarup Bridge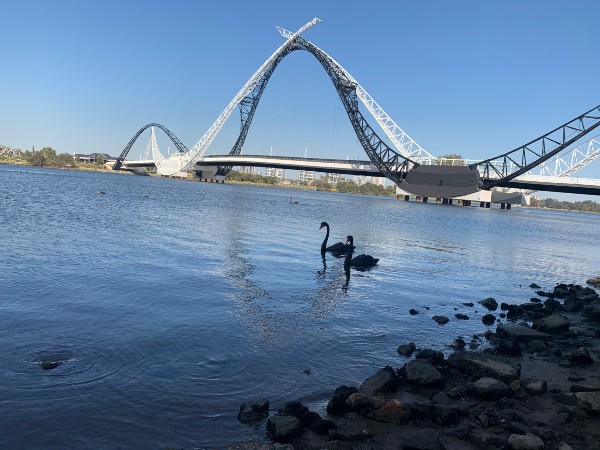 The Matagarup Bridge is set to open its flying fox attraction early next year, but while the workers continue with the construction, a sound phenomenon has been discovered.
If you stand on the East Perth side of the Swan River embankment, you can catch the workers' conversation from the top of the footbridge, which is over 70m high.
Dr Karl Kruszelnicki explained how the sound phenomenon can work and says it's worth doing a science experiment in the area.
Click PLAY to hear the full discussion.