The Searchers Live at the Astor Theatre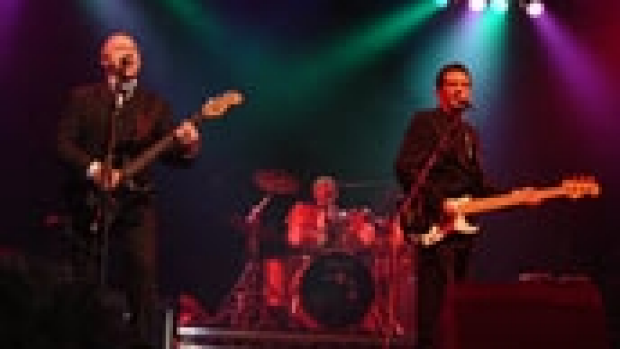 The distinctive jangling sound of the twelve string guitar and the rich harmonies embellishing their immaculate vocals have without doubt? assured THE SEARCHERS of a lasting place the history of popular music throughout the world.
The Searchers perform live at the Astor Theatre – Thursday February 5, 2015. Book at www.showticketing.com.au or call 9370 5888
From their early beginnings in the late fifties as a skiffle group formed by John McNally and a bunch of friends, through the heady days of the sixties as teenage idols they have comfortably settled into a position well deserved by a band whose sound has influenced some of the most important artistes of our generation. The Byrds. Tom Petty. Bruce Springsteen. Marshall Crenshaw and so many others. They happily acknowledge their debt to THE SEARCHERS. The hit songs were "Sweets For My Sweet", "Sugar And Spice", "Needles And Pins", "Love Potion Number 9", "Don't Throw Your Love Away", "Someday We're Gonna Love Again" and "When You Walk In The Room". THE SEARCHERS have contributed enormously to the British music industry, with record sales well in excess of 40 million.
Presented in association with 882 6PR