The perfect porridge recipe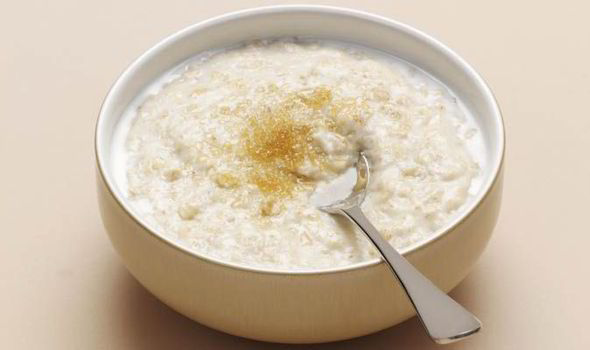 As Perth shivers through a seemingly colder than usual winter the Afternoons went in search for your best porridge recipe.
After hearing your many recipe variations we decided to call in an oats expert!
So here is Tracey Cotterell's from Matters of Taste Culinary school, perfect porridge recipe.
Almond Oat Chia Porridge
ingredients for six to eight
porridge
⅓ cup quinoa
⅓ cup chia seeds
1 cup rolled oats
2Tbsp maple syrup
3 cups almond milk
1½ cups water
pinch salt
1tsp vanilla paste
topping
1 x large firm pear
½ cup whole almonds
extra almond milk
extra maple syrup
method
Place quinoa, chia, oats, maple syrup, almond milk, water and salt into saucepan.
Bring to the boil.
Turn heat down to low. Stir occasionally. Cook for 10 to 12 minutes, until quinoa is soft, oats are cooked and porridge has thickened.
Stir vanilla paste into porridge.
Meanwhile, place small frying pan on medium heat. Roughly chop almonds. Dry roast in pan, tossing occasionally for 2 to 4 minutes, until lightly toasted. Remove and cool.
Using mandolin, cut unpeeled pear into fine matchsticks.
Serve porridge in bowls. Top with almonds and pear.
Drizzle with extra almond milk and more maple syrup if liked.
Eat whilst warm or cool to room temperature before consuming.
cooks notes
All salt used in our recipes is Murray River Salt Flakes, if using granular salt, cut down amounts accordingly.
Rinse quinoa in sieve under running water to remove the naturally bitter coating.
Be sure to use rolled oats and not instant for more fibre.
Replace maple syrup with honey if liked.
Use vanilla extract in place of paste if not available.
Choose a firm pear which is easy to cut and gives a nice texture to the dish.
Use unpeeled or blanched almonds. The brown skin is great for fibre and enhances the look of the porrigde too!
Ensure the maple syrup you purchase is pure and does not have any added corn syrup or other sweeteners. Pure maple syrup is naturally sweet enough.

Listen here.