The Legendary Glenn Miller Orchestra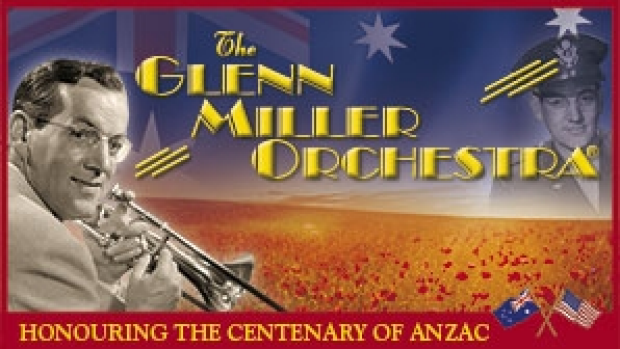 The Glenn Miller Orchestra returns by overwhelming popular demand for this concert spectacular, to honour the year of the Anzac Centenary, Thursday 11th June at the Perth Concert Hall.
Featuring America's finest musicians together with the Moonlight Serenade Singers and The Broadway Swing Dancers, the concert will pay tribute to the spirit of Anzac including a special feature of music and songs from the years of the Great War.
All the famous Glenn Miller classics will be performed by the Orchestra playing the original music arrangements; timeless icons of American culture such as Chattanooga Choo Choo, A String Of Pearls, Tuxedo Junction, Moonlight Serenade, Little Brown Jug and the greatest Miller hit of all time, In The Mood.
It is fitting that the Glenn Miller Orchestra is returning in 2015, the year of the Centenary of Anzac.
Major Glenn Miller served in the United States Army Air Force from 1942 until his untimely death on December 15th 1944 when he was travelling to entertain US troops in France; his aircraft disappeared in bad weather over the English Channel.
Glenn Miller recorded many memorable hits from the 1914 to 1918 period which the orchestra will perform in tribute to the Anzacs.
Book at Ticketek