The Law of the Road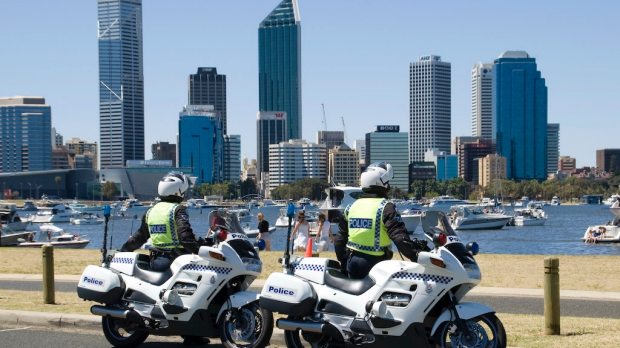 Do you have a question relating to the rules of the road and why you have to obey them? Well every Wednesday at 3.30 Sgt. Simon Baxter from WA Police Traffic Enforcement Group joins the Drive team to take your calls and explain the laws of the road.
Who is Sergeant Baxter?
Here is just a brief overview of Simon's career to date.
? I have been a Police officer for 15 years, entering the force in 1998, at the tender age of 34.
? I have been a Road Policing officer (new term for traffic officer) for 12 years off and on.
? I have a particular interest in road safety because I am a road trauma victim after suffering a serious injury in a hit and run crash as a child.
? I have been involved in two road safety media campaigns for the Office of Road Safety, 'The Nail You' commercial and media campaign and 'Choose to speed or lose your licence'.
? The most challenging posting I've had was running a team at the Perth Watch House. The frenetic pace and volatile situations faced by staff in the Lock-Up has to be seen to be believed. Not only do you experience the worst side of people but also get to feel for those who are doing it tough in life.
? I am currently one of only three dedicated motorcycle patrol sergeants for the WA Police. The range of duties we perform can see us escorting dignitaries such as Hillary Clinton or patrolling the Freeways to conducting random breath testing in Kalgoorlie.
? I am committed to ensuring the safety of all road users and minimising road trauma. If I can save someone's life through the work I do, I have achieved my goal.