The inside story of the notorious Bodyline Ashes series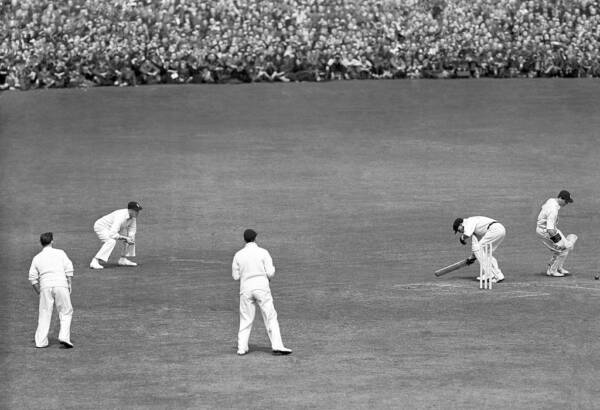 Prolific author Roland Perry, who has written multiple biographies of Australia's best cricketers, has focused his attention on the notorious 1932-33 Ashes series known as Bodyline in his new book Bradman vs Bodyline.
Next year will be the 90th anniversary of the infamous series, where England devised a game plan of bowling straight at the unprotected parts of the Australian batsmen.
The tactic was largely introduced to combat the unrivalled skill of Don Bradman.
"The young Bradman, only 20 years of age when he started this rampage against (English bowlers) Larwood, and then later Voce, was hated by England at that point because he was so damaging to their top bowler," he said.
"So they had to have something, especially after the 1930 series where he again crushed England and went after Larwood and smashed him out of the team at one point.
"So when they came around looking how to come back here, Larwood said 'unless I have bodyline or something, I'm not going out to Australia'.
"He was totally humiliated by Bradman in front of his home crowds and out here."
Press PLAY to hear more below 
Photo by S&G/PA Images via Getty Images