The Duck Derby for Telethon is back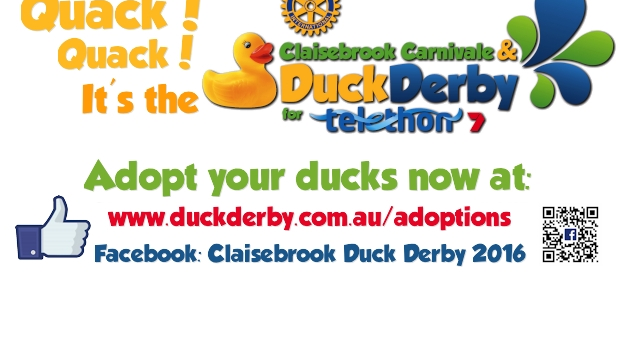 SUNDAY MARCH 20 – THE AQUATIC BATTLE RETURNS TO CLAISBROOK COVE ? VICTORIA GARDENS EAST PERTH !!!!
The Rotary Club of Herrisson presents the Duck Derby for Telethon!
You can adopt your ducks for 10 dollars each at www.duckderby.com.au, and you could win a share of $10,000 in prizes while helping the kids at the same time. Join all the fun and cheer on your ducks.
The Claisebrook Carnival and Duck Derby – Sunday March 20, part proceeds to Telethon. Supported by 6PR