The Diary of a Radio Producer: I got sued on my first day! (Well, nearly)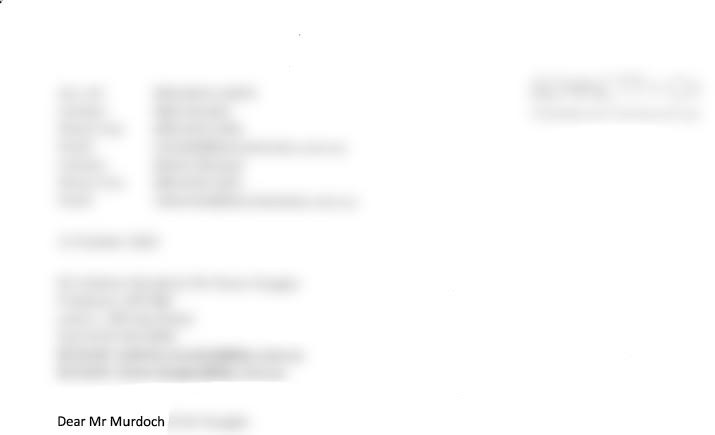 I started a new job last Monday – as an assistant producer for Gareth Parker's Mornings show.
I was a little bit excited, a little bit nervous – but most of all I was eager not to stuff anything up.
I did my best to pitch worthwhile ideas and prepare interviews and before I knew it the show was ready to begin.
We started at 9am, and everything was going really well, then came 9.02am.
That is when we received the email.
Now this wasn't just any email.
This email included a letter which suggested, in no uncertain terms, if we were to continue with our planned programming legal action would be taken against us.
To rub salt in the wound, my name was at the top of the list.
I don't want to get stuck into the nitty gritty here (Yes, I am scared of another letter) but I will just explain how this happened.
On the show the week before we aired a complaint about the way a company was operating in Perth.
We didn't name them, but we did suggest this was not the only complaint  about the company acting in a not-so-honest way and in fact there were many others along similar lines.
We also let them know that our intention was to name them on Monday.
So fast-forward to 9.02 Monday morning – my first official day on the job –  and the lawyers got involved.
The email didn't stop the show, and we went ahead as planned. And now I am the guy who (might've) got sued on his first day.
But, rather than be anxious or concerned I am actually satisfied because that is what talkback radio is all about.
Not inciting litigious individuals – but keeping you, the listener, informed and engaged.
Holding people in power to account and telling the stories that deserve to be heard.
And I hope to continue for a while yet (at least a fortnight please).
Although I came to that somewhat reflective conclusion – the same can't be said for my dear Mum.
See, like many young men, I have one of those easily concerned and overly fretful mothers.
If I told her I'd accidentally put on odd socks on in the morning I imagine it might cause quite a panic.
So you can picture how our conversation went when she asked about my first day.
Mum: How did you go?!
Me: Um, oh yeh pretty good, aside from the suing.
Mum: The what?!
Me: *rolls eyes*
Anyway, for now I better get back to work.
My goal is to not receive any legal correspondence until at least Thursday.
Until next time diary.