'The best athlete I've seen in my time in cricket': Justin Langer pays heartfelt tribute to Andrew Symonds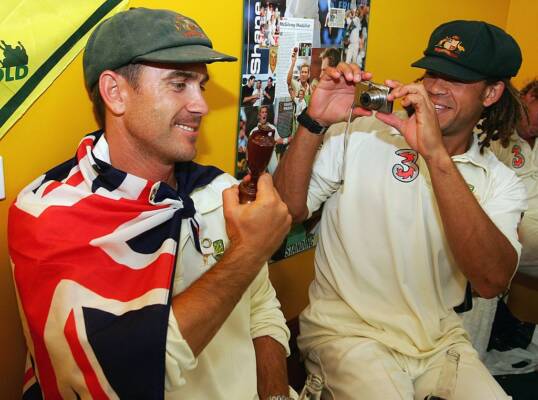 Former Australian cricket coach Justin Langer has paid a heartfelt tribute to Andrew Symonds, describing him as very "real" and "one of the best".
Symonds was tragically killed in a single-vehicle accident near Townsville on Saturday night, aged just 46 years old.
"He was so real," Langer told Gareth Parker on 6PR Breakfast.
"He's just an incredibly great person and this is very, very numbing."
Langer shared a dressing room with Andrew Symonds for much of his career, both in Tests and one-day internationals.
"My favourite memory of my whole test career was when he scored his first test hundred," he said.
"I don't remember anything about the actual batting … but he was out in the middle of the MCG, with his best mate and mine Matty Hayden, and that they'd been on an incredible journey together.
"That memory sticks to me.
"They would have both been as happy sitting in the back of a dingy, catching Barramundi and spinning yarns and having a cold beer.
"But they were in the middle of the MCG, the two best mates, and it just sticks with us that very, very special cindarella moment."
Press PLAY to hear the full tribute below 
Photo by Hamish Blair/Getty Images