Taxpayers foot $8m NIB bill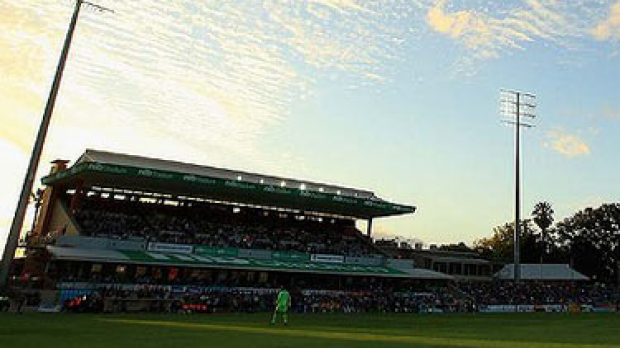 The state government can't promise a better deal for fans or sports clubs at nib Stadium, despite West Australian taxpayers funding a multi-million dollar change in management. 
Sports Minister Terry Waldron refused to confirm the cost of taking back control of nib Stadium after it emerged the bill was set to run into the millions.
Fairfax Media understands an amount between $5 and $10 million will be paid to private company Allia Venue Management to terminate its contract to manage the stadium 10 years before it expires.
Waldron told Radio 6PR he couldn't provide an exact figure or specify who would be managing the venue after the transition period.
"I'm just waiting on advice before putting those commercial details on the public record, I want to do that as soon as I possibly can, so I'm just waiting for that advice so I don't compromise any other arrangements that I'm not aware of."
"There is a residual value in the balance of Allia's contract under the heads of agreement (between the state and Allia).
6PR host Karl Langdon said former Perth Glory and Allia owner Nick Tana was an astute businessman and the management changeover would not come cheaply for the government.
In a statement released on Wednesday Allia claimed it was simply was operating in the best interest of the state and the sporting codes.
But any sense of relief quickly evaporated with Waldron refusing to guarantee a better deal for the Force and Glory.
"Arrangements have been made to transition the management of nib to Venues West for the transition period and they'll look at the best operating model for the long term future of that venue."
"It could be Venues West or it could be someone else."
Perth Glory owner Tony Sage has long campaigned for a better management deal, claiming the rental cost was making it almost impossible for the club to stay competitive.
Allia will relinquish its control of the stadium on September 19, leaving Venues West just under six months to take make the transition.
"Venues West will then operate NIB for up to a couple of years and then during that period they will decide whether they keep operating or whether there is a better option to service the state and sports," Waldron said.
It's not just Perth Glory and Western Force who want a better deal.
There has long been public outcry about the price of food and drink at several of the venues Venue West operates.
Venues West currently has no control over prices as it employs a separate company to manage these services.
Former Fremantle coach Mark Harvey said Venues West should put its foot down and make sure whichever catering company earned the contract provided a better range, at a better price, for customers.
"It's all part of the negotiation, so get it right," he said.
Harvey said ensuring prices were reasonable should be a factor in selecting which company Venues West chose to run the stadium.
With the public having to pay millions for the management change, surely the price of a beer and a meat pie can be sorted out.
Minister for Sport and Recreation Terry Waldron speaks with Karl Langdon about the deal.
Stay up to date on breaking news with 6PR on Twitter