Tasteless few try to cash in on Hughes funeral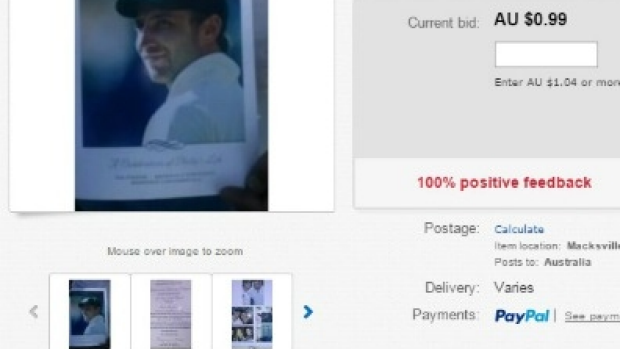 The funeral of Phillip Hughes finished little more than an hour ago, but it hasn't stopped a tasteless few looking to cash in on the event.
An order of service booklet from the funeral appeared on eBay midway through the service in Hughes' hometown of Macksville.
It still hasn't been taken down.