Tasmanian Tiger has Shrunk Overnight!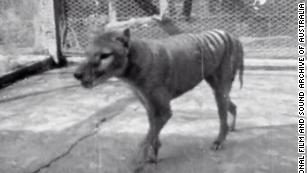 Douglass Rovinsky, lead study author and postdoctoral student at Monash University in Australia joined the boys ro resise the Australian Icon.
Saying "Finding out that they were smaller than previously thought really does change our views on the predatory behaviour of the thylacine,"
They are about half the size scientists once estimated them to be. This development has suggested that the now-extinct marsupials were about the size of large coyotes rather than wolves.