Taco Bell fans queue overnight ahead of the opening of its first Perth store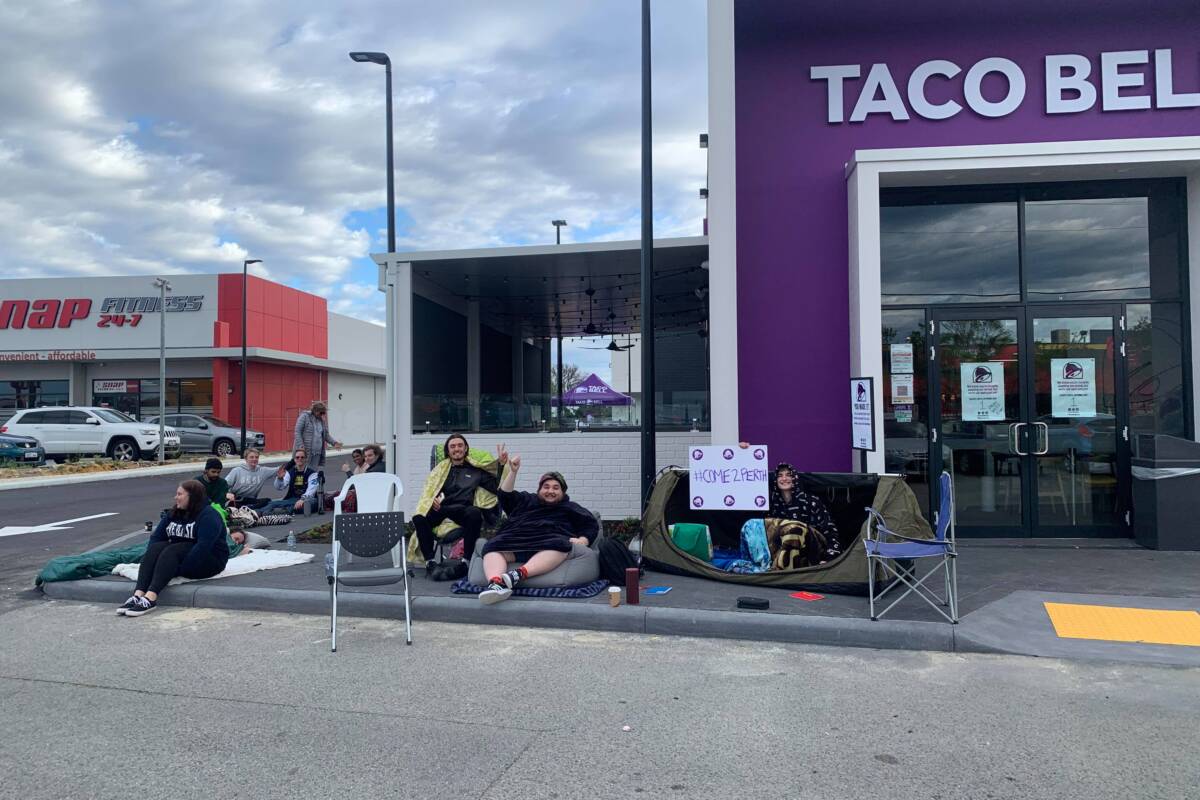 A small crowd of about 15 dedicated Taco Bell fans have been queuing up outside, some overnight, ahead of the opening of the first store in WA.
The store in Midlands will open at 10am on Wednesday morning, and will be the 23rd in Australia.
James, who was first to line up, will get the honour of cutting the ribbon to officially open the store.
He told Gareth Parker he's been working on getting Taco Bell to Perth for a while.
"It started about four years ago to be honest," he said.
"I started going back and forth with the social media team … trying to get them over to Perth, and then started a bit of a come to Perth Facebook movement that a few people rallied around."
Press PLAY to hear more below