Surfer knocked off his board by a great white at Rottnest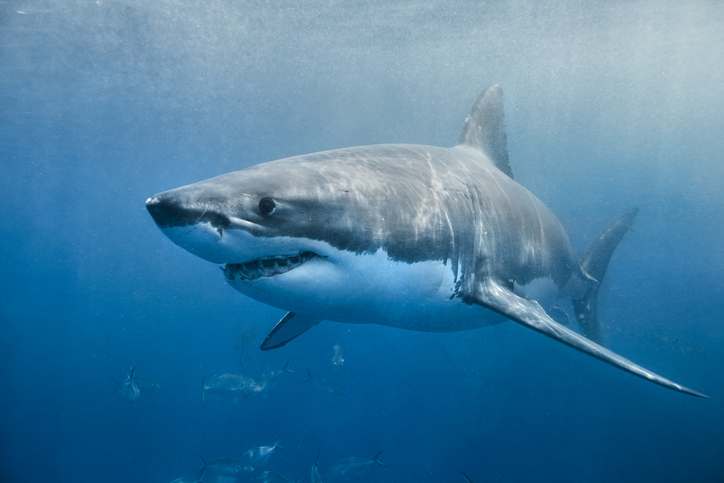 A surfer's had a lucky escape, after being knocked off his board by a 3-metre great white shark, at Rottnest Island.
It happened just after midday at Salmon Bay's Chickens surf break – the surfer wasn't injured, managed to recover his board and swim safely to shore.
Department of Primary Industries and Regional Development Operators Manager, Peter Godfrey, told Perth LIVE's Oliver Peterson, the area's beach will be closed for 24 hours.
"It sounds like the surfer was very lucky indeed. Only a bump from the shark, and no injuries to the surfer or damage to the board," he said.
Efforts are now underway to locate the shark.
"Rottnest Island rangers have been working on it – closing the beaches over there, and we'll get one of our large patrol boats over to the Island first thing tomorrow morning – weather permitting," he said.
"As the water cools off around the metropolitan area, it's usual to see white sharks back in this sort of area, so there have been a number of detections on our shark monitoring network."
Press PLAY to hear DPIRD's full response to the incident
(Image credit: iStock by Getty Images)