Street sweeper impounded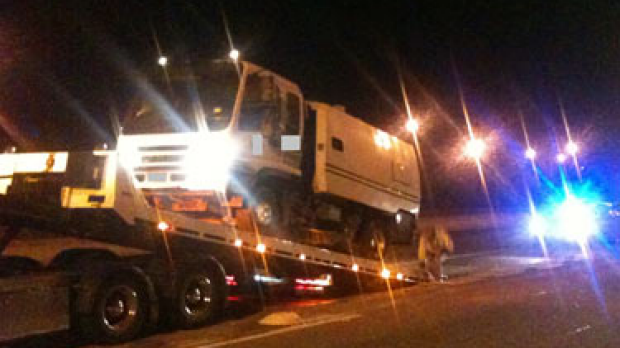 Traffic Enforcement Group officers impounded a street sweeper last night, Tuesday 4 November 2014.
About 10:10pm the officers were conducting patrols of the Mitchell Freeway when they observed the vehicle travelling south on the Freeway at 48km/hr, near the Warwick Road exit. The vehicle was stopped to establish why it was travelling at that speed on the Freeway.
It was established the driver was operating the vehicle while under suspension. He was also using the left hand drive position which can only be used whilst the vehicle is being used for street sweeping.
The vehicle has been impounded for 28 days and the 43 year old male driver will now face traffic charges.
Media Note: The minimum speed allowed on the Freeway in free flowing traffic conditions is 80km/hr.