Stone: Mundy 50-50, Clarke & Blakely face tests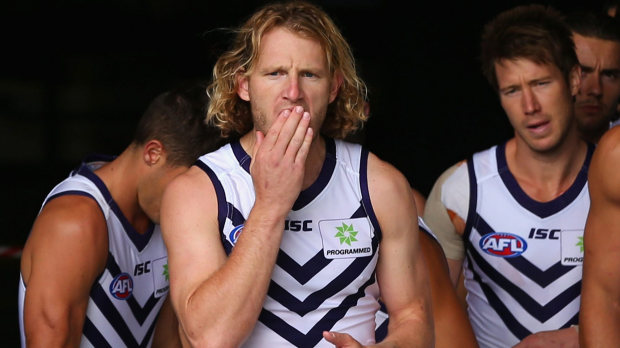 Fremantle captain David Mundy is a 50-50 chance to return from his calf injury this weekend, according to assistant coach Mark Stone.
Mundy has not played since round two after he injured his calf at training.
In his first season as captain and after four losses to stair their season the Dockers are desperate to get their skipper back.
'I think we'll have a medical update tomorrow … he's some chance but how much of a chance we don't really know,' assistant coach Mark Stone said of Mundy.
'I believe Zac (Clarke) should train this week and we'll assess him at training and he'll be a test.
Listen to the full interview: