Steve Waugh's photography expedition into cricket in India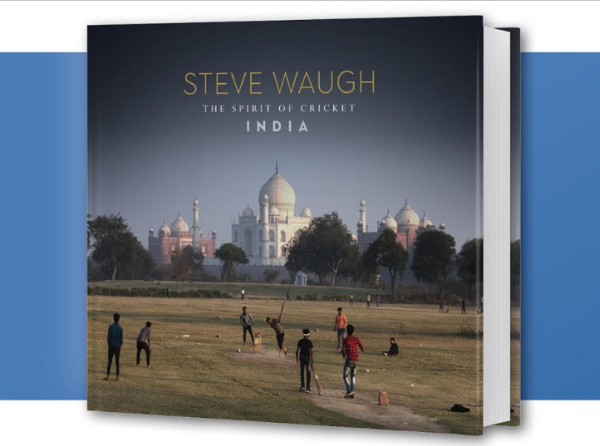 Former Australian Cricket Captain Steve Waugh AO is set to release his fourteenth book – The Spirit of Cricket – India.
The book showcases his passion for India, photography and of course cricket.
Steve spent time in the Maidans in Mumbai, and the backstreets of Kolkata and Jodhpur, and stopped regularly to enjoy the local roadside matches along the way. He also travelled out in the desert to discover a game of cricket, and into the foothills of the Himalayas to meet a team of cricketing monks.
He toured a bat and ball factory, played cricket with kids by the river, and was clean bowled on the beach at Juhu. He met blind and physically challenged cricketers who totally inspired him, and visited the first Women's Cricket Academy in Dharamshala. He found the opportunity to meet the oldest and the very youngest of players, and play cricket with a Maharajah in his classical Palace ballroom.
Steve told Oliver Peterson he spent three weeks in January 2020 taking 10-15 hours of photos each day.
"This one was very challenging getting 20,000 photos down to the final 250 that went into the book," he said.
Steve claims photography was harder than cover drives and pull shots joking, "Cricket came pretty easy to me."
The Spirit of Cricket – India – Available November 1, 2020 –  stevewaugh.com.au
Listen to the full interview: