Star Wars actor Harrison Ford injured in plane crash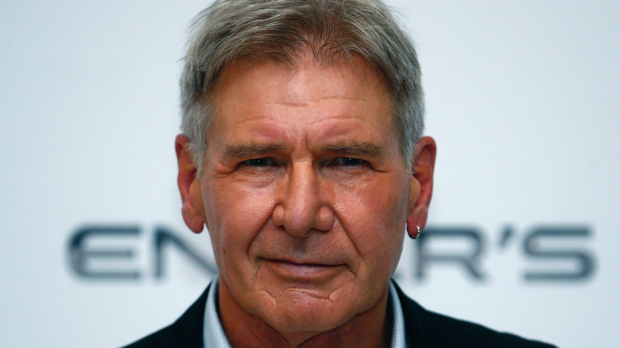 Los Angeles' Fire Chief has calmed reports that actor Harrison Ford was in a critical condition in hospital after a plane crash earlier today.
Initial reports from news organisations on social media had said the Star Wars and Indiana Jones star was in a critical condition after a plane he was piloting crash-landed on a golf course in Los Angeles.
According to eye-witnesses, Ford, 72, was piloting a vintage two-seater plane.
The plane made a crash landing on the Penmar Golf Course in the Los Angeles suburb of Venice.
The plane that crash landed at Penmar Golf Course in Venice California on March 5, 2015. Photo: Reuters
Venice is a short distance from a private airfield, Santa Monica Airport.
According to reports, Ford suffered "multiple gashes" to his head.
He was treated at the scene by two doctors who were, according to reports, playing golf and raced to the scene of the crash.
Ford was then taken to hospital.
US media are reporting his condition as critical.
Ford is a licensed private pilot of both fixed-wing aircraft and helicopters.
In 1999, he was involved in a helicopter crash in Santa Clarita, California, while piloting a Bell 206L4 LongRanger helicopter.
Ford keeps several aircraft at Santa Monica airport, including a de Havilland Canada DHC-2 Beaver.