St Kilda following Richardson's blueprint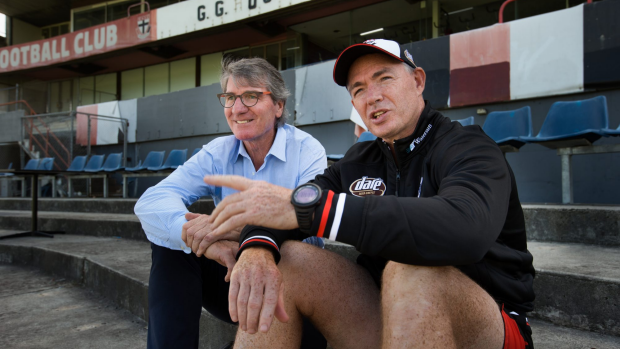 Alan Richardson has layed out a blueprint to where he wants to take St Kilda and says the club is on track.
St Kilda had their first win of the season on Saturday when they knocked off Collingwood by29 points, as the club celebrated the 50th anniversary of its sole Premiership.
Richardson, who is in his third season as the St Kilda senior coach after taking over from Scott Watters, said things are headed in the right direction.
'Our pressure has been consistent now. Our players understand nothing is going to work unless we get in the oppositions face,' he said.
'I think our offence is improving – whilst it's still been inconsistent – we've proven we've been able to score.
'Defensively we've still got a bit of work to do when the opposition goes quick. When we get them slow we're actually pretty good, when we get them wide we're pretty good.
'Our challenge is against the teams that really challenge you back through the corridor.
'But on the whole I'm reasonably pleased with how they're going.'
Listen him on Sports Today with Brad and Karl.