Spring Clean Uncovers New Dr Seuss Book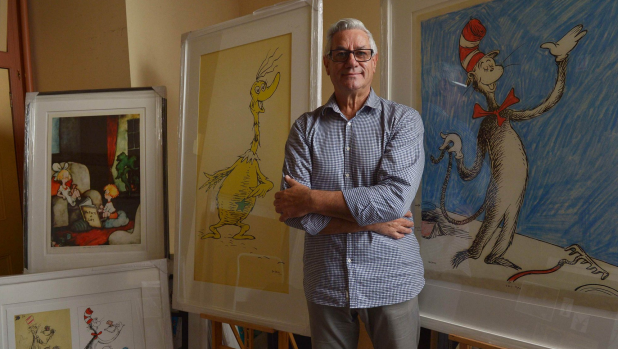 During a routine spring clean of the family home, the widow of Dr Theodor Seuss Geisel, found a book by her famous husband that had never published.
But the new Dr Seuss book is almost ready to be released and a man who works very closely with Dr Seuss' family has already made a bulk order for 'What Pet Should I Get?' speaks on Perth Tonight with Chris Ilsley.
Trevor Victor Harvey is the Australian curator of the art of Dr Seuss and was one of the first to see the original sketchings of the book.
Mr Harvey tells how the previously undiscovered and unpublished book was found and gives an insight into the man behind the beloved childrens books and his love of art.
'After hours, that was his own time and he called a body of work that he did for many years, his after midnight paintings, his 'secret art'. And so he was this secret artist who did this beautiful work for many, many years undiscovered, like this manuscript,' Mr Harvey says.
Listen to the full interview here: