Spelling mistake on new $50 note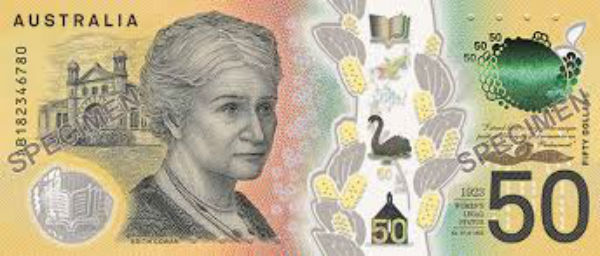 A new $50 note went into circulation around Australia on October 18, 2018, but a keen observer has found a spelling mistake on the note.
A couple eagle-eyed 6PR Breakfast listeners broke out special magnifying glasses to read the phrasing above Edith Cowan's shoulder, that reads "RESPONSIBILTY". The word is missing the last "I" in the word: Responsibility.
The owner of Sterling Currency in Fremantle, Andrew Crellin says there's 46 million of these notes in circulation.
Click PLAY to hear the conversation. 
The Reserve Bank of Australia told us they have now been made aware of the mistake and will correct the error in the next batch of printing.
"Thank you for your enquiry.
In response to your query, the Reserve Bank of Australia is aware of it and the spelling will be corrected at the next print run," the RBA said in a statement.
Mr Crellin had a word of advice for those thinking of hoarding the $50 notes in the hope they may increase in value over time.
"If people are going to set one of these aside… it may not be something that will triple in value, but it's a memory that we can share," Mr Crellin told 6PR Breakfast.