Sneaky sneaky. When is a sale not a sale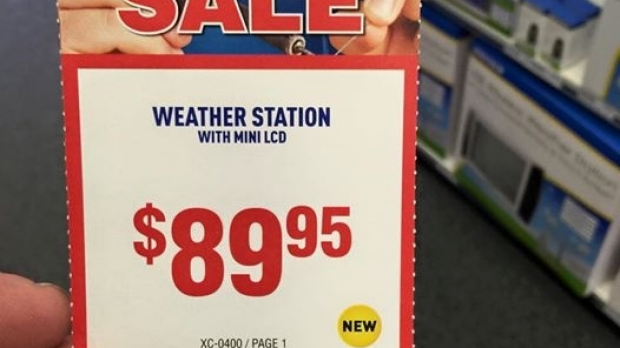 6PR listener Wayne has discovered that even during a sale it pays to ask about the price.
Chasing down a weather station from a popular electronics store Wayne spied one for $89.95 with bold 'Back to Work SALE' sign on it.
Inquiring what the regular price was for the sale item Wayne was a little perplexed to find there was no saving and $89.95 was the regular price.
Sound unscrupulous…dodgy…underhanded?
Probably all of the above but according to consumer advocate group Choice it's not illegal.
Choice spokesperson Tom Godfrey told the Breakfast show the sale ticket with the price, while misleading, is fine as long as it doesn't show a price that it is alleged to have been reduced from but was actually not.
'There is a lot of sailing close to the wind in retail advertising but in this instance the best thing to do is exactly what Wayne did. Ask questions."