Smoke warning issued as haze blankets Perth and South West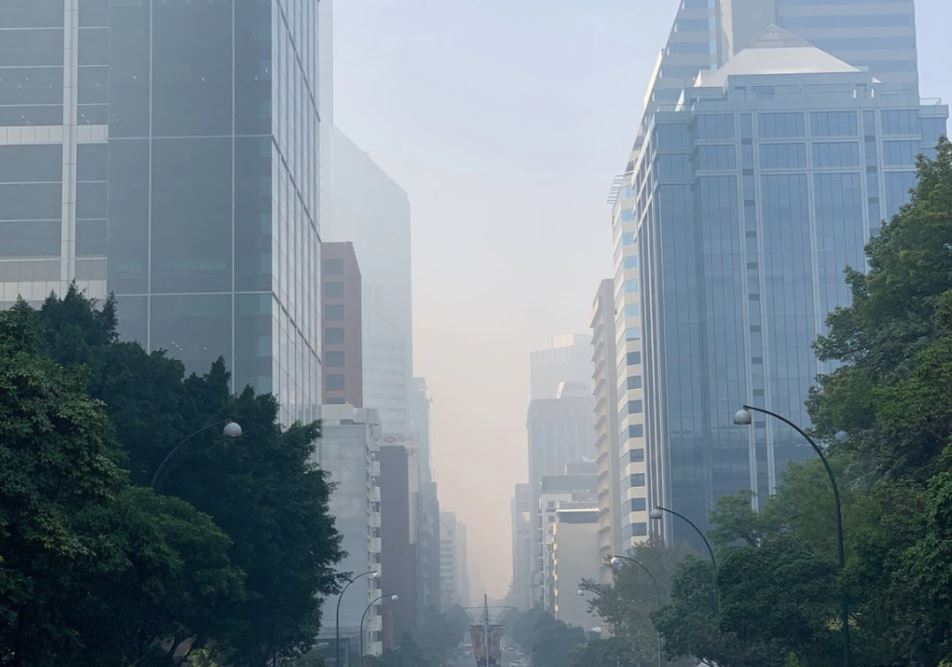 A smoke warning has been issued for people in the Perth metropolitan and South West regions.
Smoke from prescribed burns has resulted in low visibility along many roads, including the Forrest Highway, South Western Highway and Coalfields Highway.
Motorists are being urged to take care and drive to the conditions, including switching their headlights on and allowing extra distance between the car in front.
The Department of Health is urging people to take the following precautions to minimise exposure to smoke.
Switch off air conditioners that do not allow for the fresh air intake to be turned off.
Shut doors and windows.
Stay inside if possible. This is particularly important for people with asthma and other respiratory conditions.
Limit outdoors exercise or avoid it completely.
Seek relief from smoke inside a shopping centre or other suitable public building.
(Photo: Nine News Perth.)