Slice of Perth – the perfect food to eat with your hands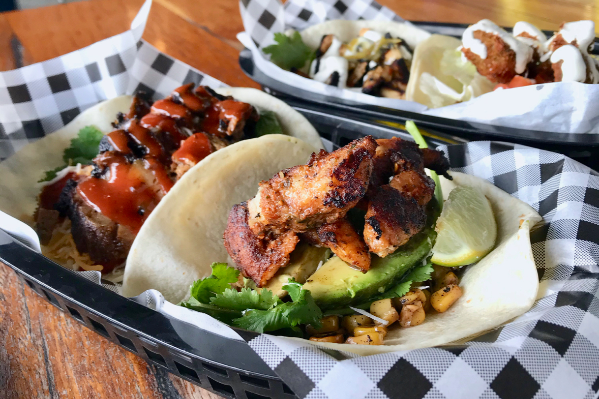 Beef brisket, American cheddar cheese, slaw, flour tortillas, aromatic spices, snappy sauces and big servings… that's Tex-Mex cuisine and Hermanos en Cantina in Mt Lawley has cemented themselves as the place to go.
Right before the pandemic hit, they opened in the space that once held failed restaurant Cantina 663, yet despite this these guys pulled up their socks and soldiered on. Boy are we glad they did.
The menu is a quite lot. It feels a bit like it's trying to be everything to everyone but when has anything about Texas ever been small? While they offer the likes of a parmi, salads, toasted sandwiches, bagels and rolls… it's the killer tacos you'll want to dive into. They're the perfect food – delicious layers of punchy ingredients in a tortilla, eaten with your hands – what's not to love?
There's nearly a dozen tacos to choose from ranging from vegetarian, to chicken, to shrimp and fish and beef brisket. Named after pro-wrestlers (the kind of wrestling on TV, not in the Olympics), the pricing is surprisingly cheap at $5.50 each. That friendly pricing is pretty common for the entire menu in fact, with everything under $15.
These guys pride themselves on their 12-hour slow cooked beef brisket and it features heavily throughout the menu. The "Texas Red" taco has lashings of this tender tasty brisket and plenty of kick from jalapenos. Add loads of grated cheddar jack cheese, avo, peppers and spicy sauce and you've got yourself a mean taco.
The real surprise is the "Rey Mysterio" – hand-battered avocado, refried beans, pico de gallo, lettuce and poblano sauce. Creamy nutty avo covered in a crispy well seasoned crumb is a flash of brilliance. It's worth a try – even for the carnivores.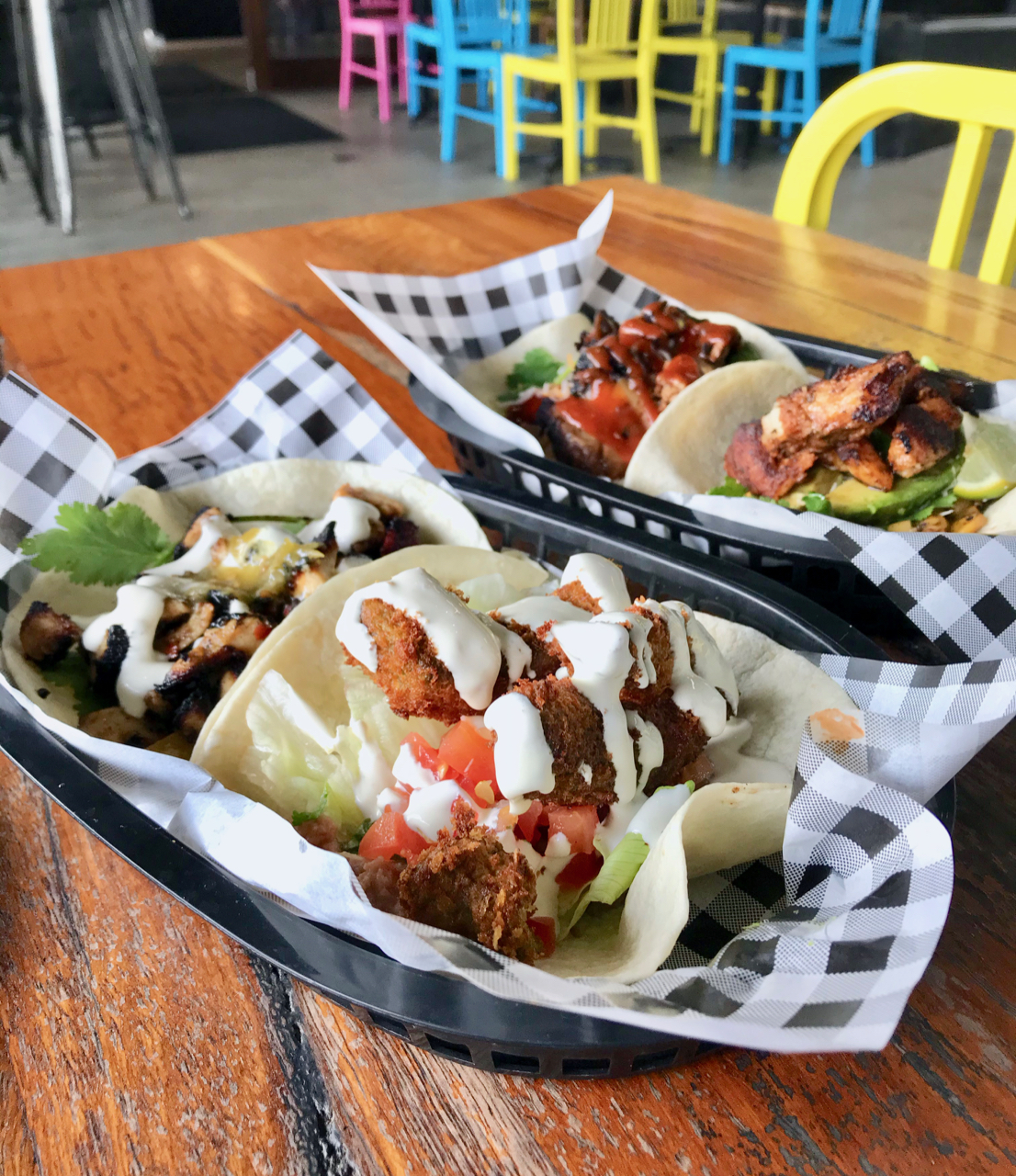 Before you dive into the tacos,  a starter of chilli queso ($6.50) is a good one to share. Tasty molten cheese loaded with chilli is one of those moreish starters that will have you licking the bowl. Flour tortillas cut into toasted segments are ace little dipping chips and the chip-to-dip ratio was bang-on. How annoying is it when you have loads of dip left and no more bread or chips? Well it's not a problem you'll have here.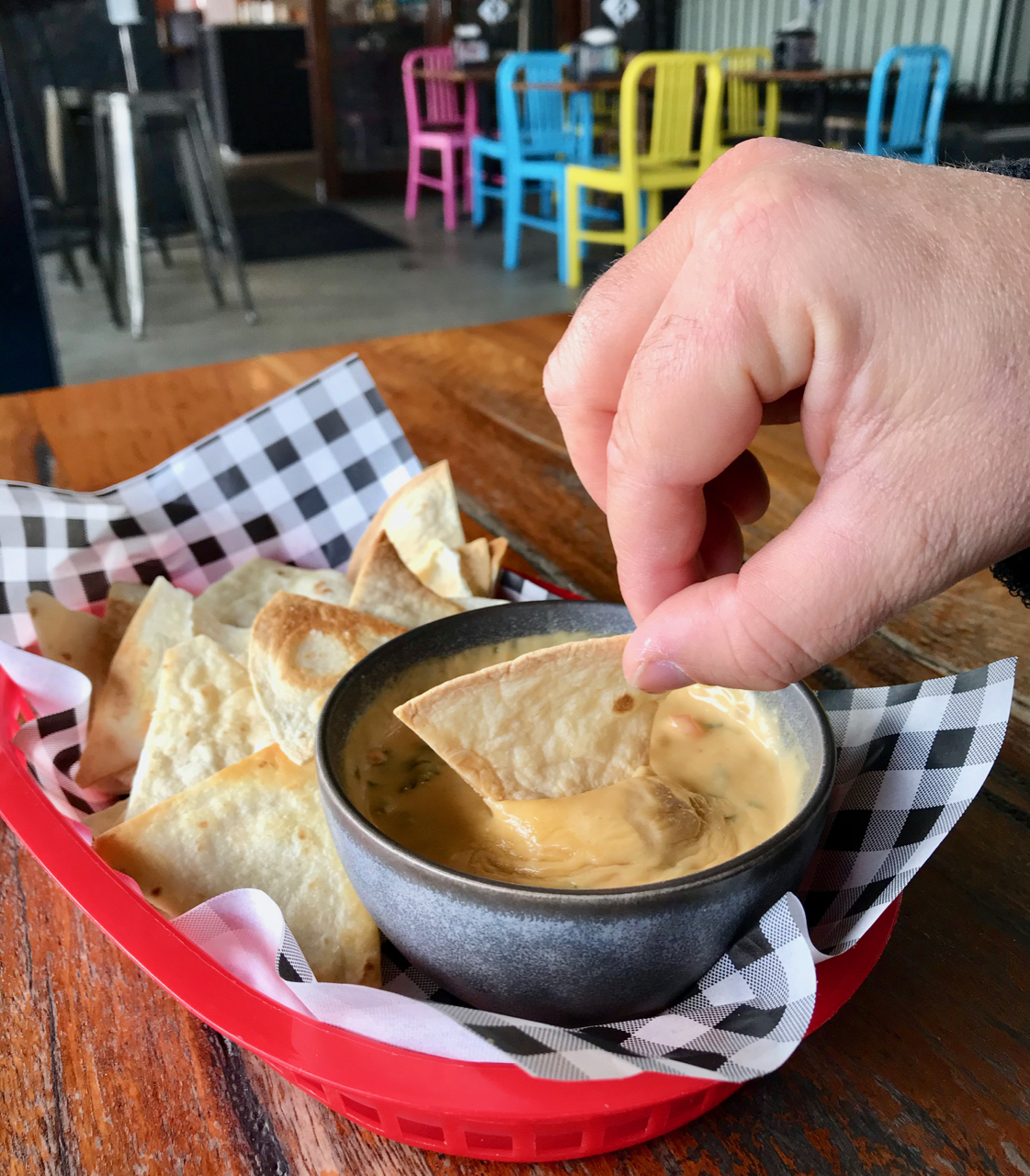 To wash it all down, for $12 you can't go wrong with a cheeky margarita. If mixed drinks aren't your thing, the beer list is loaded with crafty numbers from the likes of Gage roads and Pirate Life. And of course, there's Corona and Sol.
If you're around Mt Lawley in the morning and fancy something with a bit of kick, drop in to these guys. Breakfast keeps with the Tex-Mex theme. Expect huevos rancheros (Mexican big brekky on a tortilla), bacon, egg and brisket filled tacos and quesadillas. Hung over punters can cure all with the "A few regrets bloody Mary fry-up" – fried eggs, bacon, hashbrown and of course… a bloody Mary. You'll be feeling fine in no time.
Being located right next to the Astor Theatre makes this the perfect place for a bite to eat before a show. The service is fast and friendly, yet relaxed.
I love the colourful, party vibe about the place. In a sea of serious eateries on the strip, Hermanos en Cantina is a little oasis of fun. It would be a great option for a group of mates to have a cheap dinner with plenty of food and drink or to start off before heading into town.
Hermanos en Cantina
663 Beaufort Street, Mt Lawley
https://hermanosencantina.com.au/
Listen to Liz's full review with Oliver Peterson: