Slice of Perth – the Manjimup pub that has it all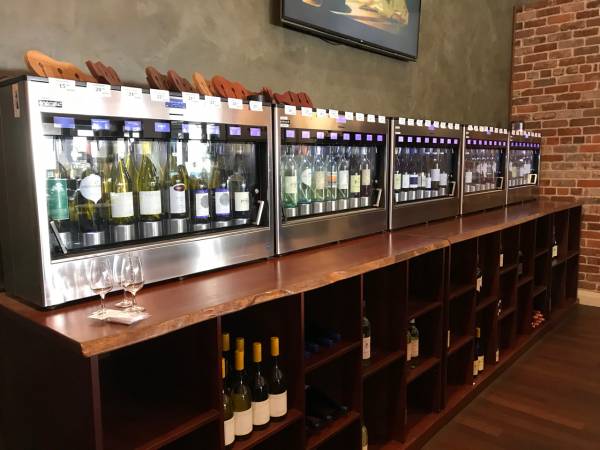 A good country watering hole is worth its weight in gold but doesn't always have to be about serving the pub staples in a rustic setting. When a pub exists in a place like Manjimup – rich in incredible and sometimes unique produce – it just makes sense to open a place like Tall Timbers.
Part restaurant, part pub, part cellar door and part providore – Tall Timbers has a big offering from local wines, to their own beers and of course there's truffles. The intoxicating smell hits you as soon as you walk in. At the back of the pub is the opportunity to try some truffle products along with cheeses, macadamias and other items that will make your next dip and biccies platter look five-star.
These guys lay claim to having the largest selection of wines from the Southern Forests region. Even better – they're all available for tasting. It's a great one-stop-shop to try them all, especially when some wineries have irregular cellar door hours or tasting is by appointment only.
Ten bucks gets you ten tastings using the electronic "Enomatic" system. While this won't give you a person explaining the tasting notes, it allows you to try at your own pace and make your mind up based on your palate alone. If you like a wine – buy a bottle takeaway or a glass to enjoy back at your table.
Just this last long weekend, Tall Timbers expanded their footprint to include a brewery directly across the road. They've reinvigorated the "winter court" of the Manjimup Hotel and punters can pull up a pew among the brew tanks and enjoy some darn good bevvies.
The TT beers are also available on tap at the main pub. If beer isn't your thing, try the cloudy apple cider made with local apples of course!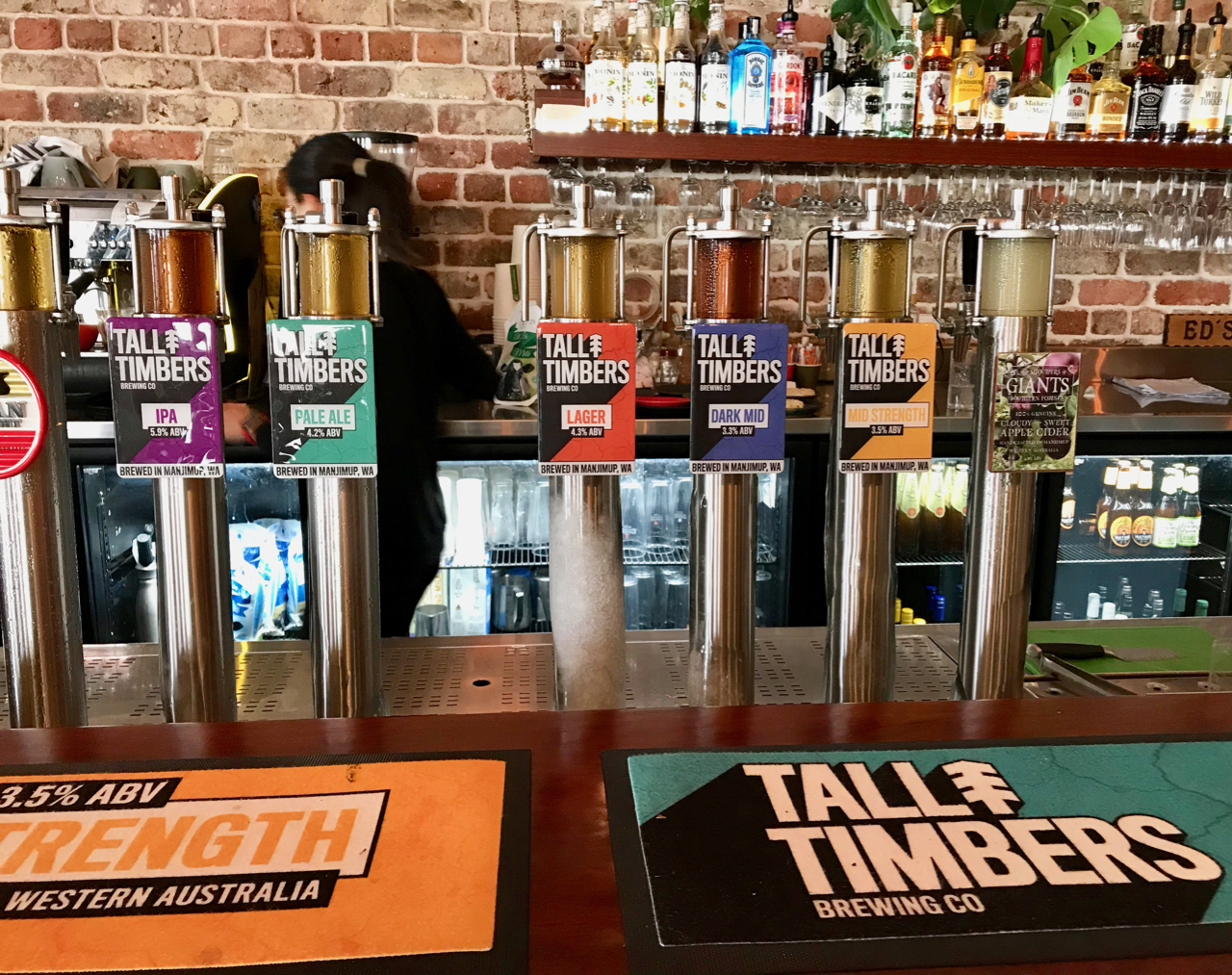 When it comes to the food, the menu has all bases covered. Truffles, local meat and fruit are key ingredients. There's classics like a burger or a parmi sitting along side more cheffy numbers like Amaretto marinated lamb cutlets and local Manjimup sirloin.
While there isn't specific kids menu, you can ask for a smaller serve of dishes like the fish and chips.
Cambray Triple Cream brie from Nannup with a truffle honey glaze, walnuts and toasts ($19) is a gorgeous starter. Flecks of truffle and the pungent flavour of the sheep milk brie married perfectly with the sweet honey. The cheese could have done with some time out of the fridge to get to room temperature to really let the flavours sing.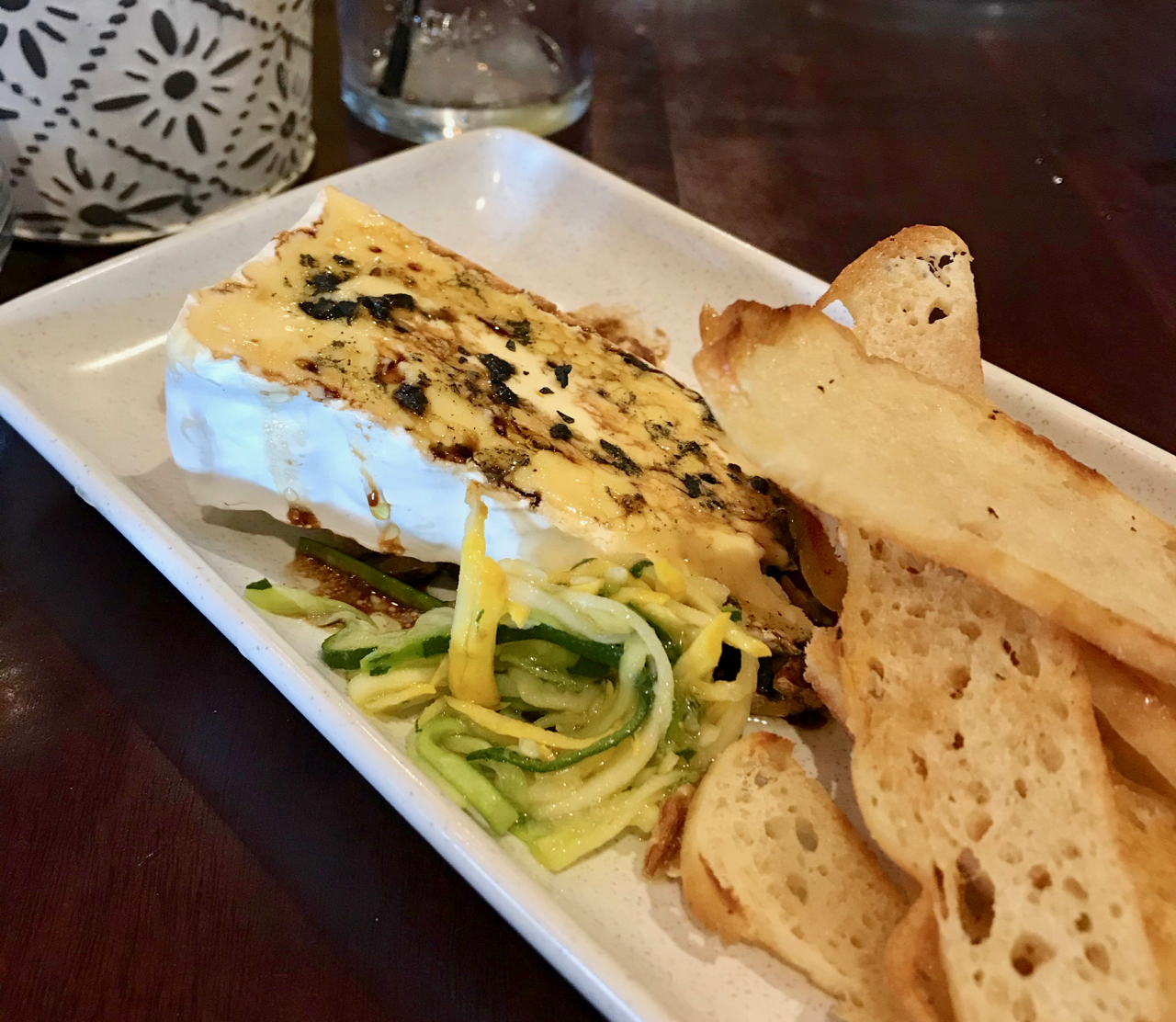 The steak sandwich ($26) was a lesson in simplicity. I am used to see a stack of ingredients sandwiched between thick cut bread.. and it's usually too big to easily wrap your laughing-gear around. Now don't get me wrong – that IS delicious but so is letting a perfectly cooked steak shine with only bbq sauce, sweet caramelised red onion and a few salad leaves on fresh, soft turkish bread.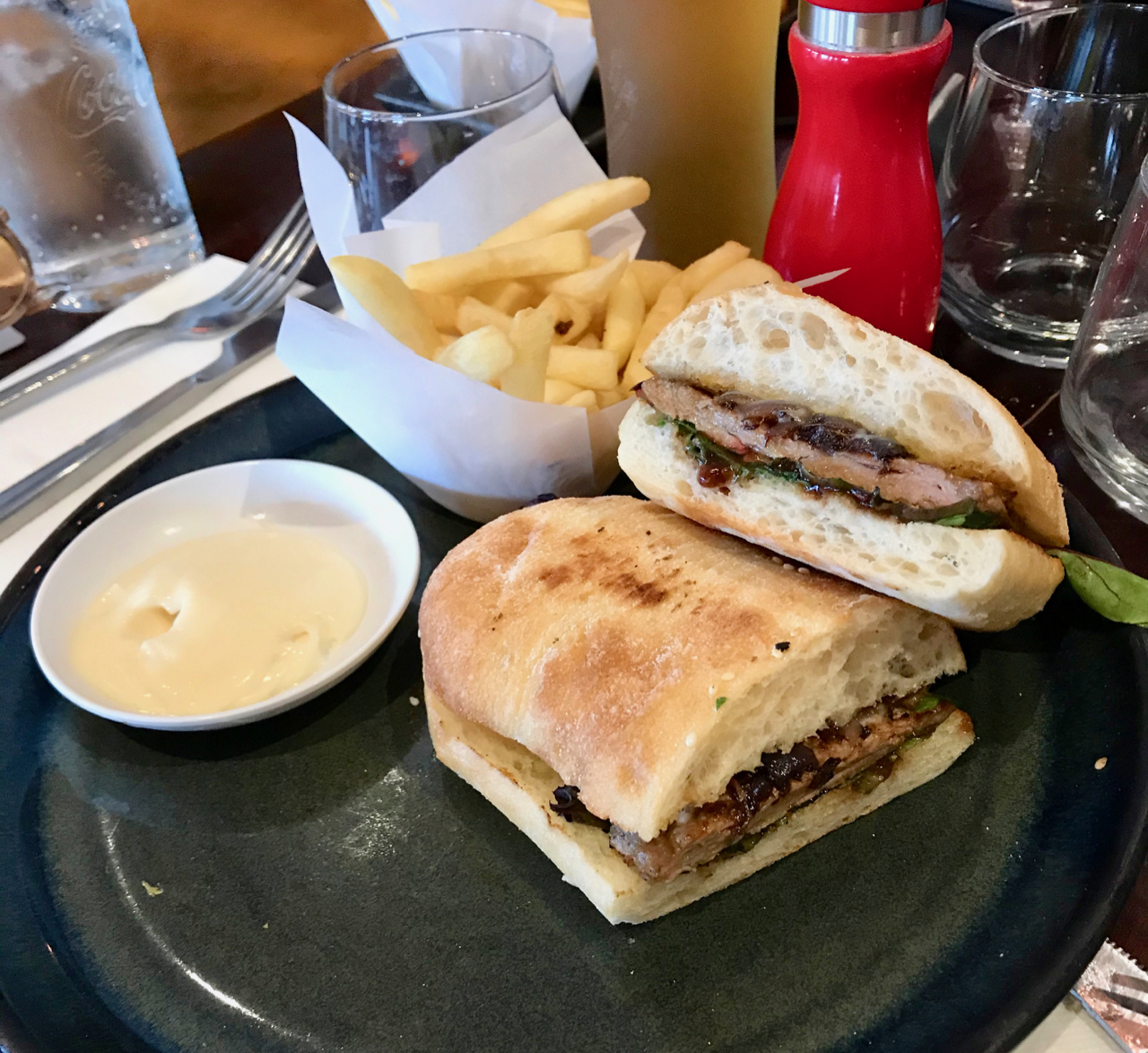 Plump, meaty prawns ($29) are served in a lip-smackingly good creamy garlic sauce. This is one of those dishes which feels decadent to order and it's even better that is comes with more than a tiny handful of prawns.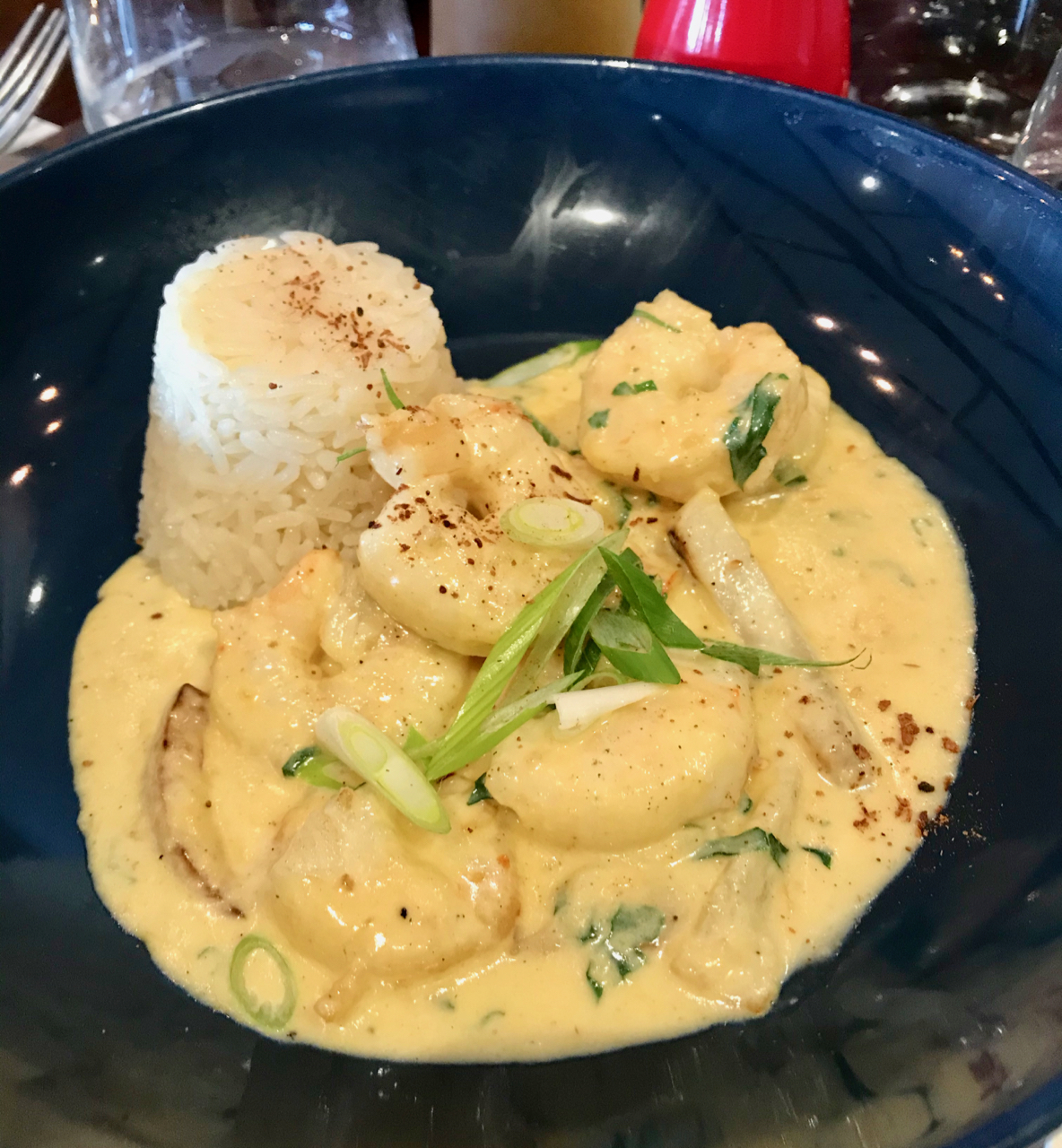 Weekends and public holidays sees Tall Timbers throw the doors open early to serve brekky. Expect to see the same focus on local produce in dishes like waffles or pancakes, a bloody huge big breakfast or a bruschetta with creamy feta, local avo and poached eggs. Coffee is courtesy of Southern Roasting Co – located pretty much right next door.
Service here is no fuss but still has that country-feel welcome.  If you only have time to make a couple of stops while in Manji – make sure Tall Timbers is top of the list.
Tall Timbers
88 Giblett Street, Manjimup
www.talltimbersmanjimup.com.au
Listen to Liz Sheehan's full review with Oliver Peterson: