Slice of Perth – the hills are alive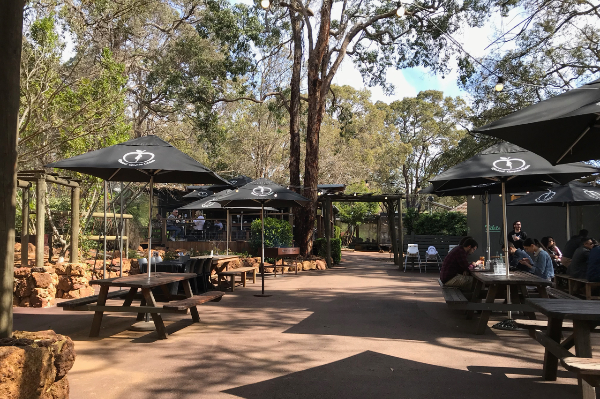 The Perth hills have come alive in recent years. Wineries, breweries and cideries are hidden in the valleys and among the trees. It's a picturesque drive with plenty of reward for your travel.
Naked Apple Cider in Karragullen is enchanting to say the least. I love the contrast between the hidden manicured gardens among the rugged bush. The little cottage that houses the kitchen and part of the restaurant is barely noticeable among the trees.
The majority of the cider here isn't full of fizz like most of us are probably used to. Their handful of brews range from crisp and slightly sweet to dry and full-bodied, and it's as natural as you can get with nothing added that "isn't found on or in an apple". And really, what a perfect place to brew cider.. with orchards galore only metres away.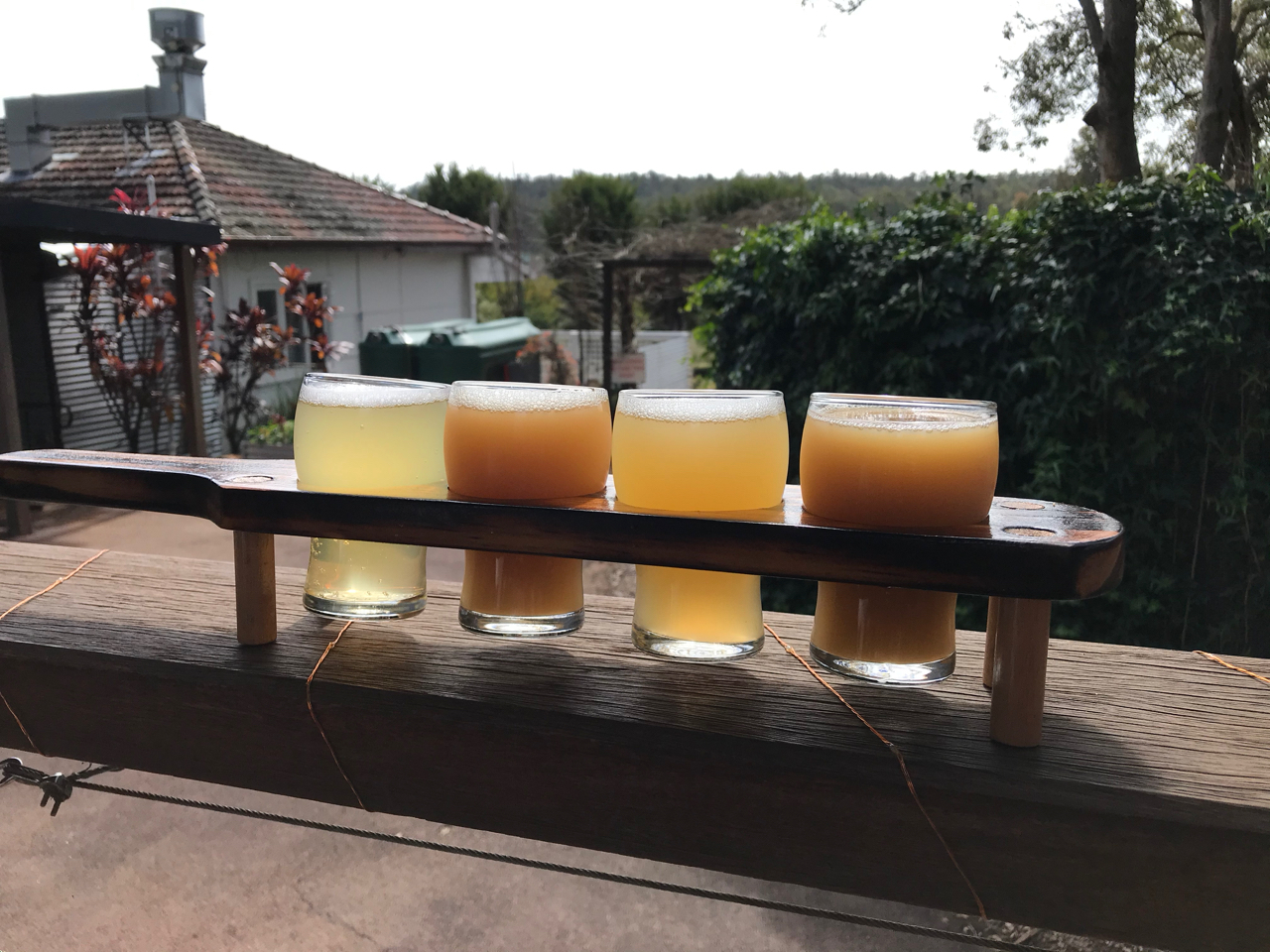 UK expats who have been hunting for scrumpy that'll remind them of back in ol blighty will delight in the "Geezer". This strong brute of a cider will knock your socks off with robust flavour. It's a moreish beast to say the least. Ginger beer is having a bit of a moment, ask for the house made ginger syrup to be added to the "bedrocker" fortified cider – you won't regret it. Not into cider? They also have Bickley Valley Brewery beers and a handful of WA wines.
Those after a drink with a bit of a difference – "fancy pants" is like cider in champagne form and boy is it dangerously drinkable. It's the driest of their ciders and has a fresh flavour that's like biting into a crisp green apple that was picked a day too soon. Delicious.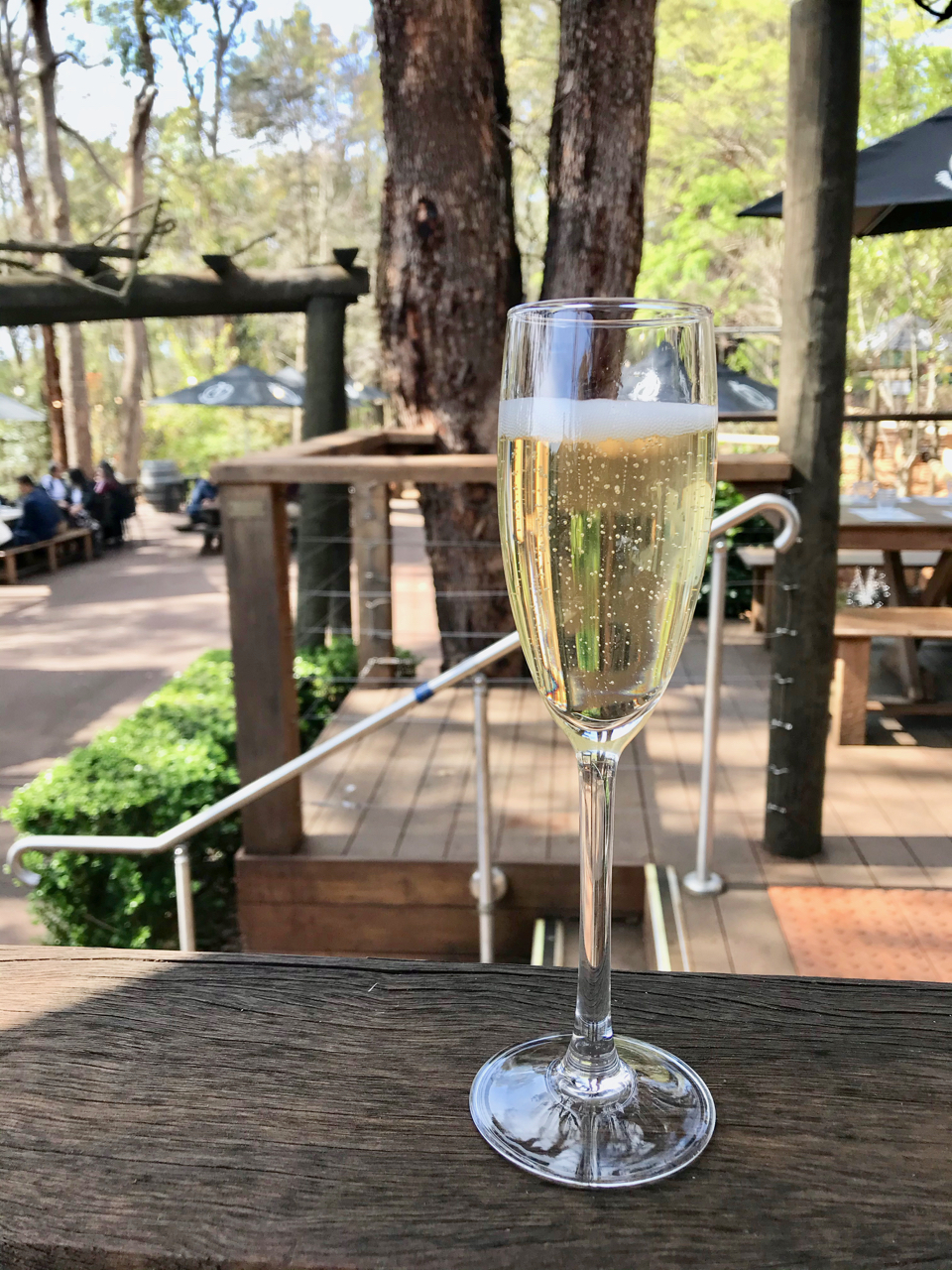 A well rounded menu features plenty of options that will keep even the most fussiest diner happy. There's WA seafood, hearty comfort food, salads, burgers and pasta.
The pork knuckle ($39) is a thing of legend and the star dish on the menu. A big meaty tender knuckle covered in bronzed crispy crackling lived up to expectations. In keeping with the German slant of this dish, fried potatoes and sauerkraut are served on the side along with gravy and apple cider "mousse".  Come hungry if you're ordering this one or even better – share and have room left for dessert.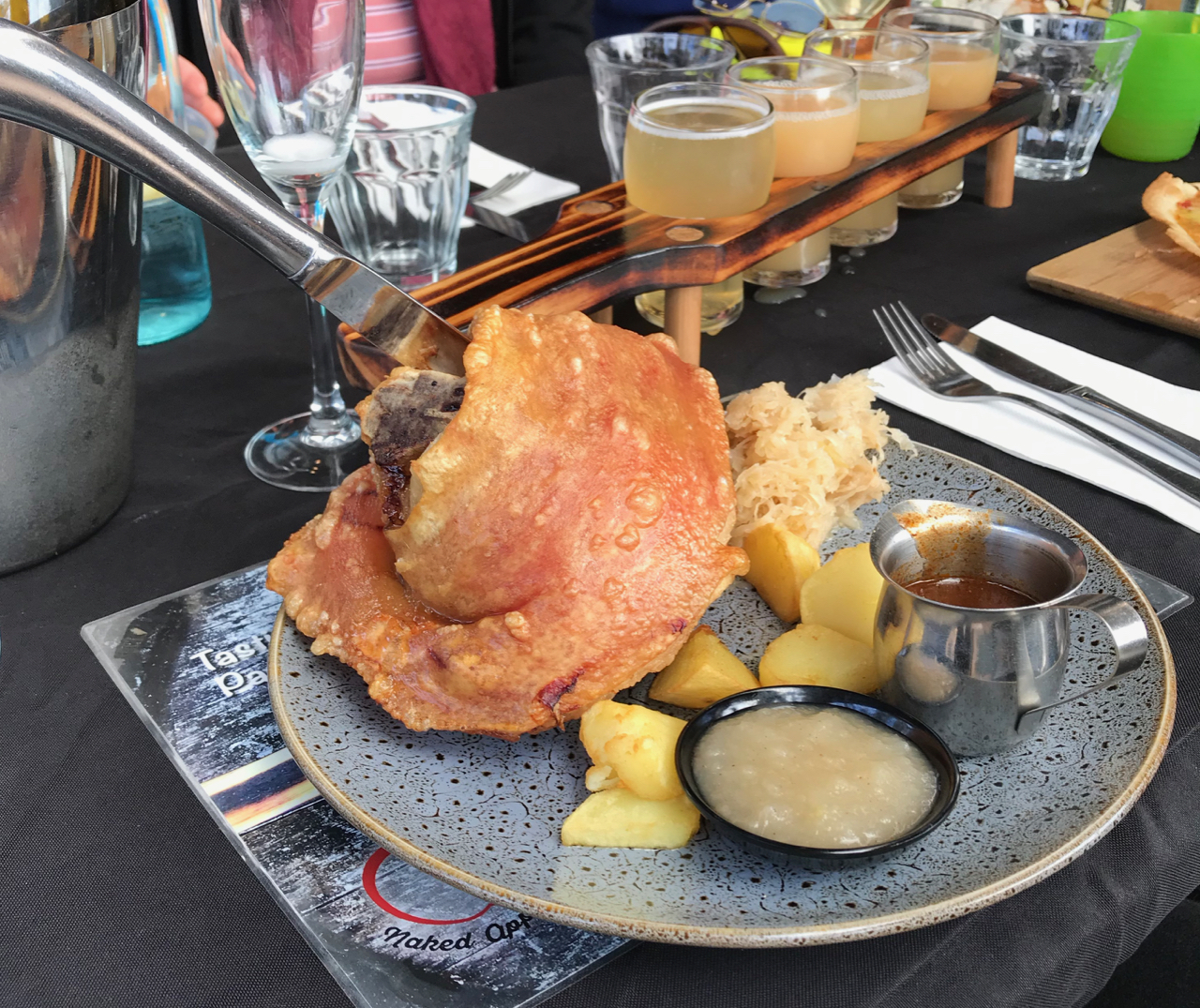 A slow braised lamb shank with a mushroom and green pepper jus ($33) was fall-off-the-bone tender. It was full of big hearty flavours, making it a comforting choice on a winter's day. Creamy garlic mash kept the dish from being overly rich while slightly sauteed Brussels sprout leaves draped over the shank added a pop of colour and freshness.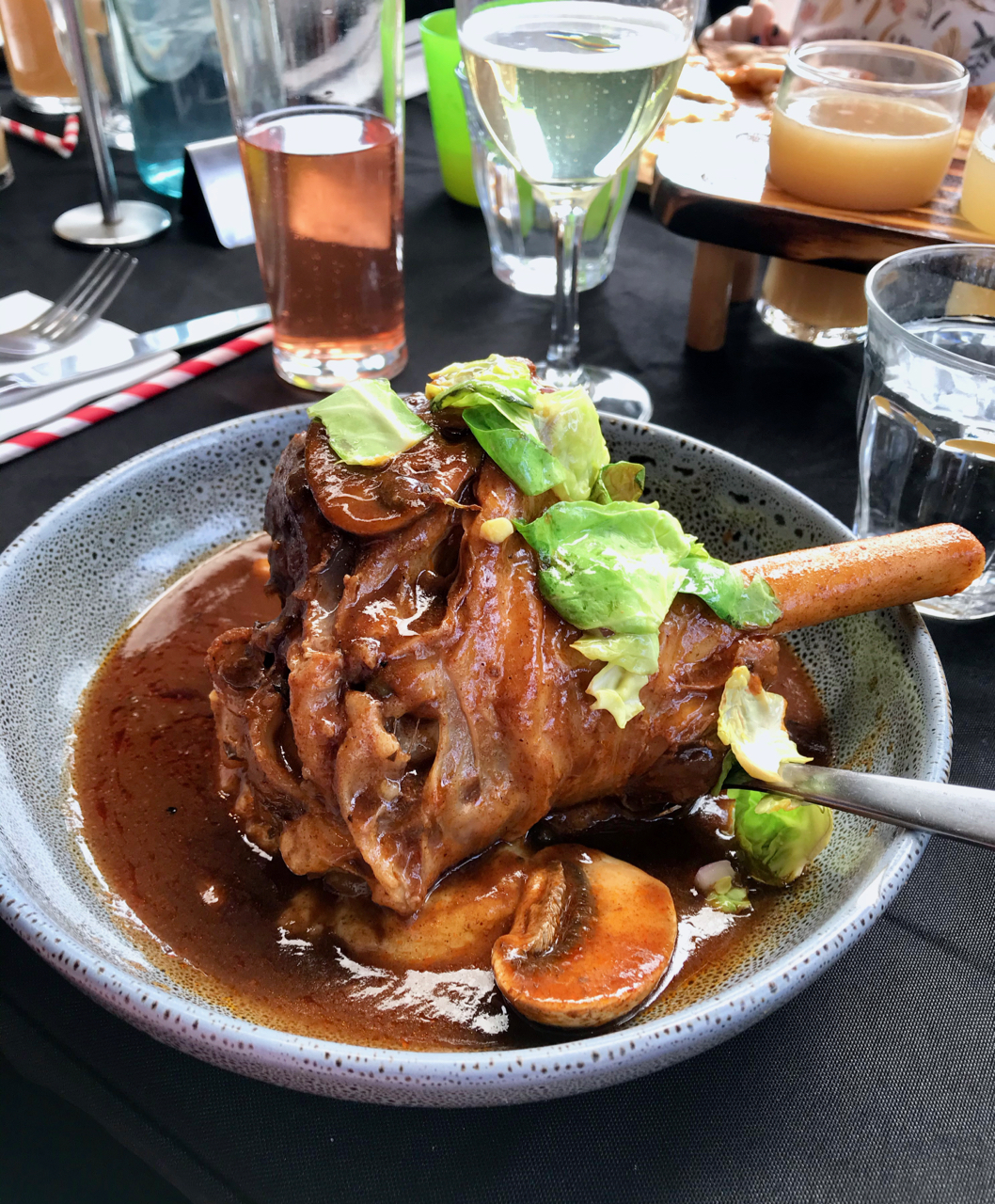 For those who want something a bit more "pub lunch", try the steak sanga ($27.50). Melt in your mouth fillet steak stacked with bacon, tomato chutney, cheese and onion jam between soft Turkish bread will hit the spot. This is proof that less is more – there's no need to have it piled with salad-y bits and dripping in sauce. Just a handful of well balanced flavours to A massive pile of shoe string fries – a must have.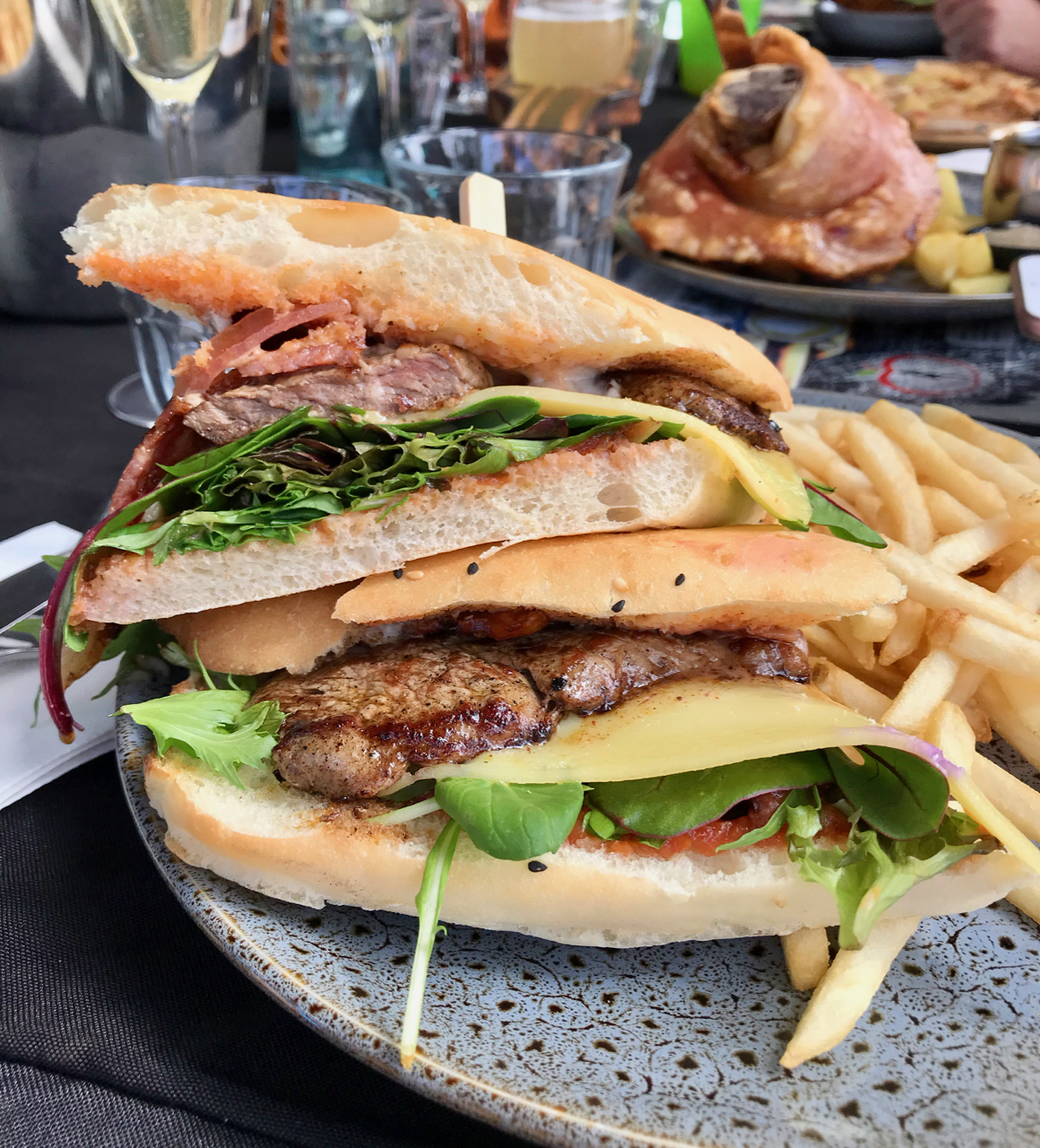 The team here want the kids to have as good a time as the parents. There's a nature playground and plenty of space to go exploring. The kids won't even remember they had an iPad packed. It's rare to find a place like this where you can sit back and relax while keeping one eye on the kids.
Naked Apple Cider is popular – so booking in advance for weekends is a must. While it's predominantly an outdoor venue, there are plenty of heaters, shade and cover if the weather is a bit dicey.
Take a drive up to the hills and immerse yourself in nature. Naked Apple Cider is THE place to stop for lunch or at the very least – a late afternoon tipple as the dappled sun shines through the trees.
Naked Apple Cider
1088 Brookton Highway, Karragullen
https://www.nakedapple.com.au/

Listen to Liz Sheehan's full review with Oliver Peterson: