Slice of Perth – old favourite gets a meaty makeover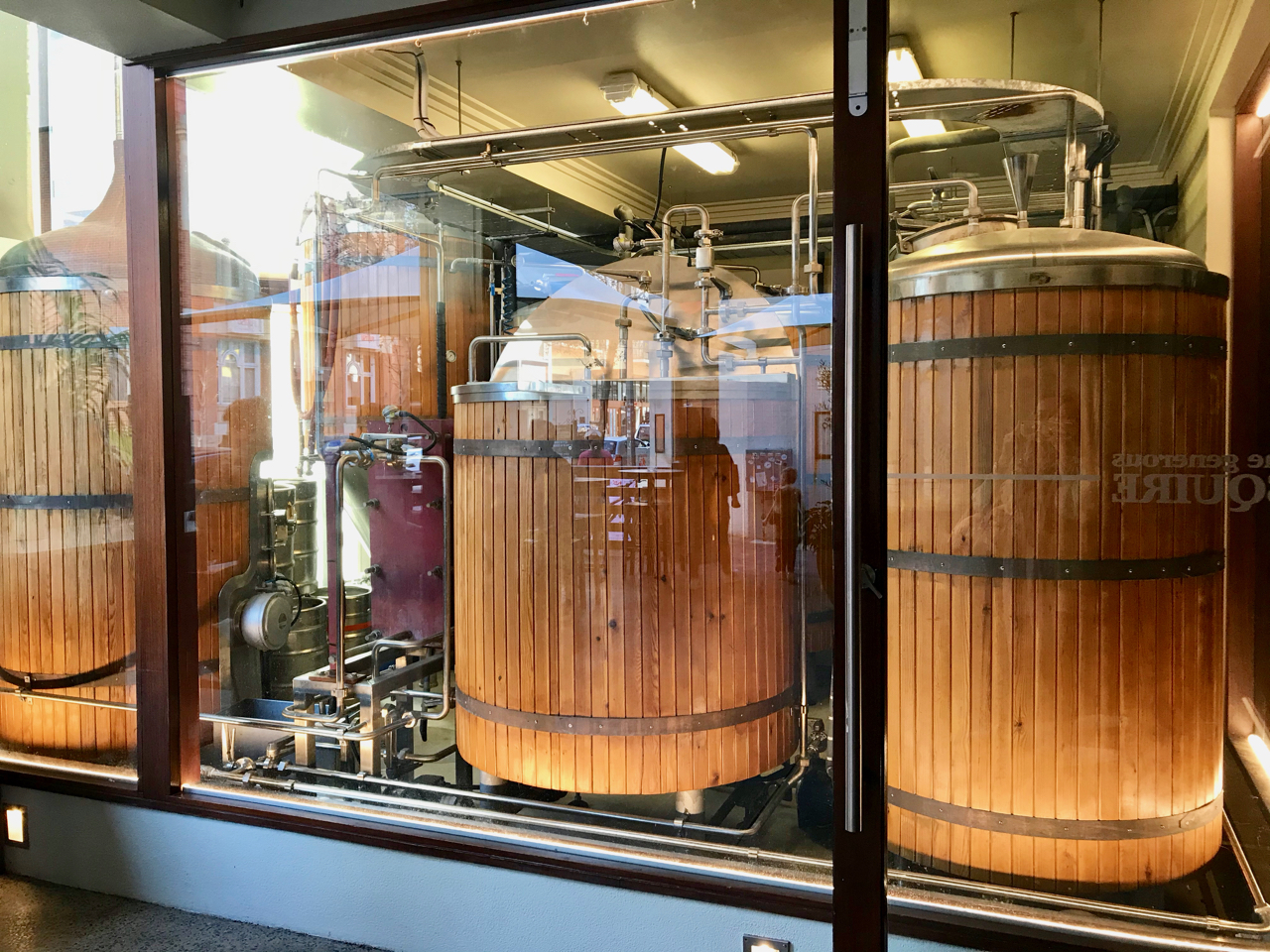 Burgers and beer. What a perfect combo. CBD watering hole The Generous Squire just recently reopened after the easing of COVID-19 restrictions and with that they've decided to ditch the pub grub menu and hone in on burgers and bar snacks.
Oh… and customers won't need to think about which beer to have as they've already done the hard work and matched the burgers with the brews. We know the beer and cider pairings are going to be bang on with Group Bar Manager James Connolly overseeing the process. He's revered as one of Australia's top bartenders and knows his stuff.
There's the full range of James Squire brews (beer, cider, ginger beer) on tap plus there's always a feature craft beer that's brewed in the on-site micro brewery. Those who prefer grape to grain can choose from a decent list of Australian Wines or a few drops from across the ditch.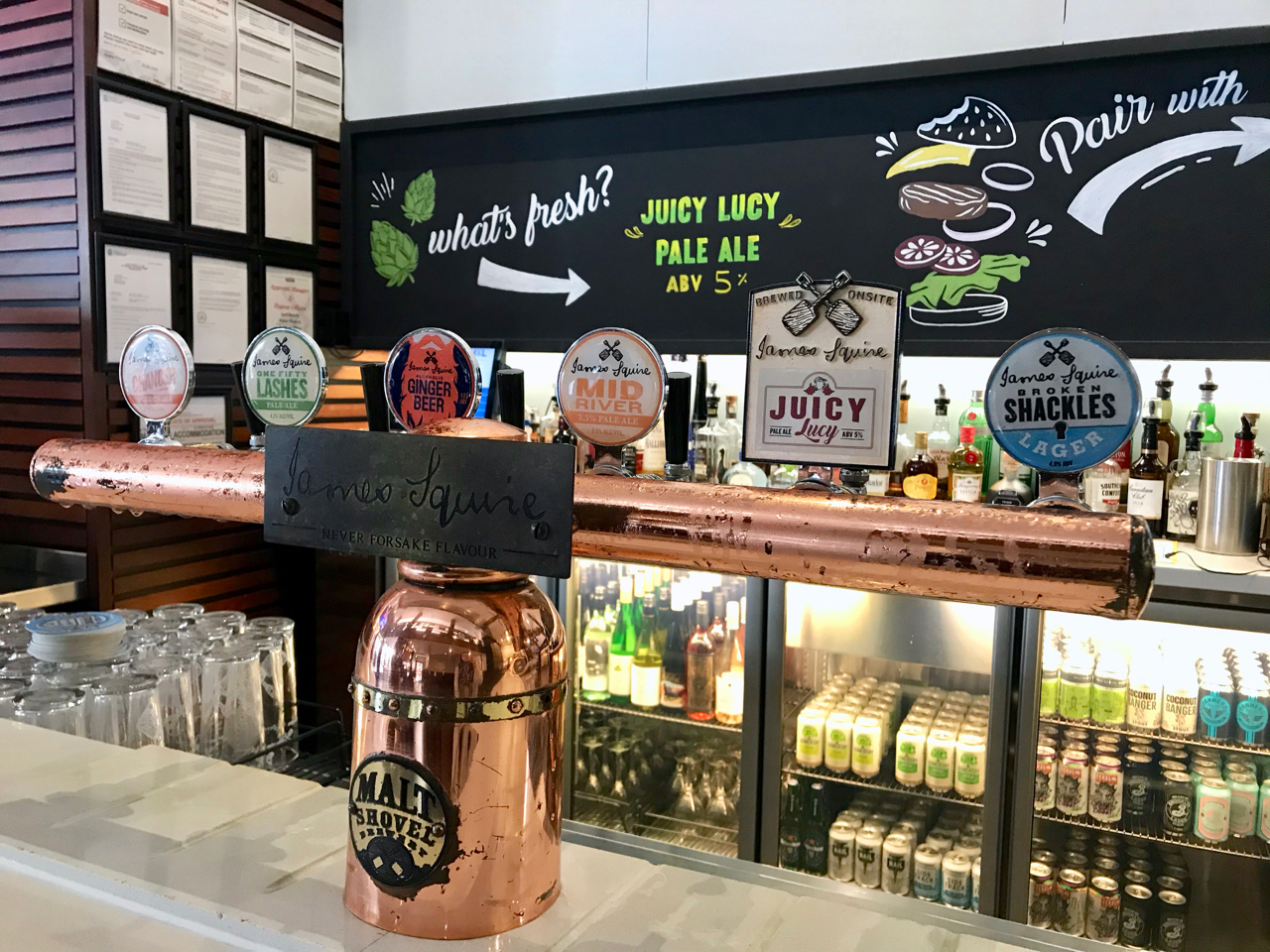 Bar snacks are a great option for sharing but work just as well as a cheeky starter. Expect to see mac n cheese bites, loaded chips, jalapeno poppers – that sort of thing. A serving of chicken wings ($16 for half a kilo or $28 for a kilo) are lip-smackingly good. Covered in tangy buffalo marinade with a serving of blue cheese dipping sauce on the side, these babies will have you nibbling off every last morsel and licking your finger tips after.
Scarborough burger bar The Peach Pit is one of the venues in the WA hospitality group the Generous Squire are a part of, so it's only natural some of the inspiration would be taken from those much loved burgers. Alongside the must-have cheeseburger are options like the "No. 67" – double smashed patty, smoked bacon, short rib, NEIPA mustard, cheese and mayo. Rather than one lonely obligatory fried chicken burger, the Squire offers fried, crumbed or grilled chook burgers. The "stolen goods" with crumbed chicken, bacon, slaw, cheese and ranch sauce is paired with the Orchard Crush cider and is a different take on the usual pulled pork you'd see with this combo.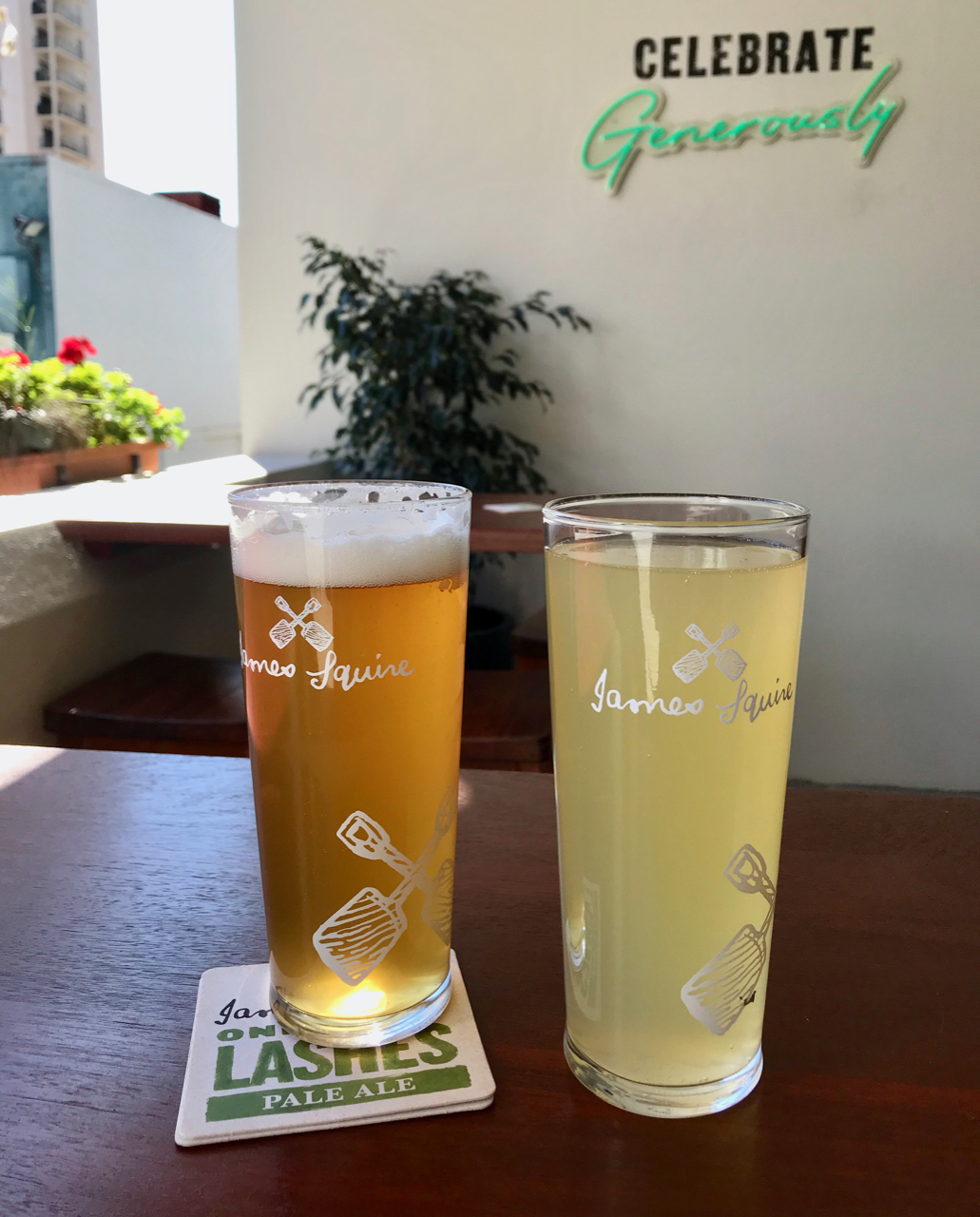 Vegans and vegetarians aren't left out with a couple of burgs on the menu that'll be right up their alley. One with falafel as the protein and another with mushroom and cheese.
All burgers are served in a potato bun (the superior choice for a burger) and chips covered in a moreish seasoning. And there's a handful of salads for those who feel like something light and fresh… and also want food envy while they watch their friends eat burgers.
"The Scoundrel" ($22) is the pub's "spicy" option. It comes with a smashed patty done right – the kind with the crispy toasted edges giving way to tasty well seasoned meat. Onions rings add a satisfying crunch and the bacon is cooked so the edges were a tad caramelised – perfection. Of course there's also the pickles, cheese, tomato and lettuce. Hot sauce gives a mild kick, but those who can handle the heat might want to ask for more. This one is paired with the 150 Lashes pale ale – an easy drink.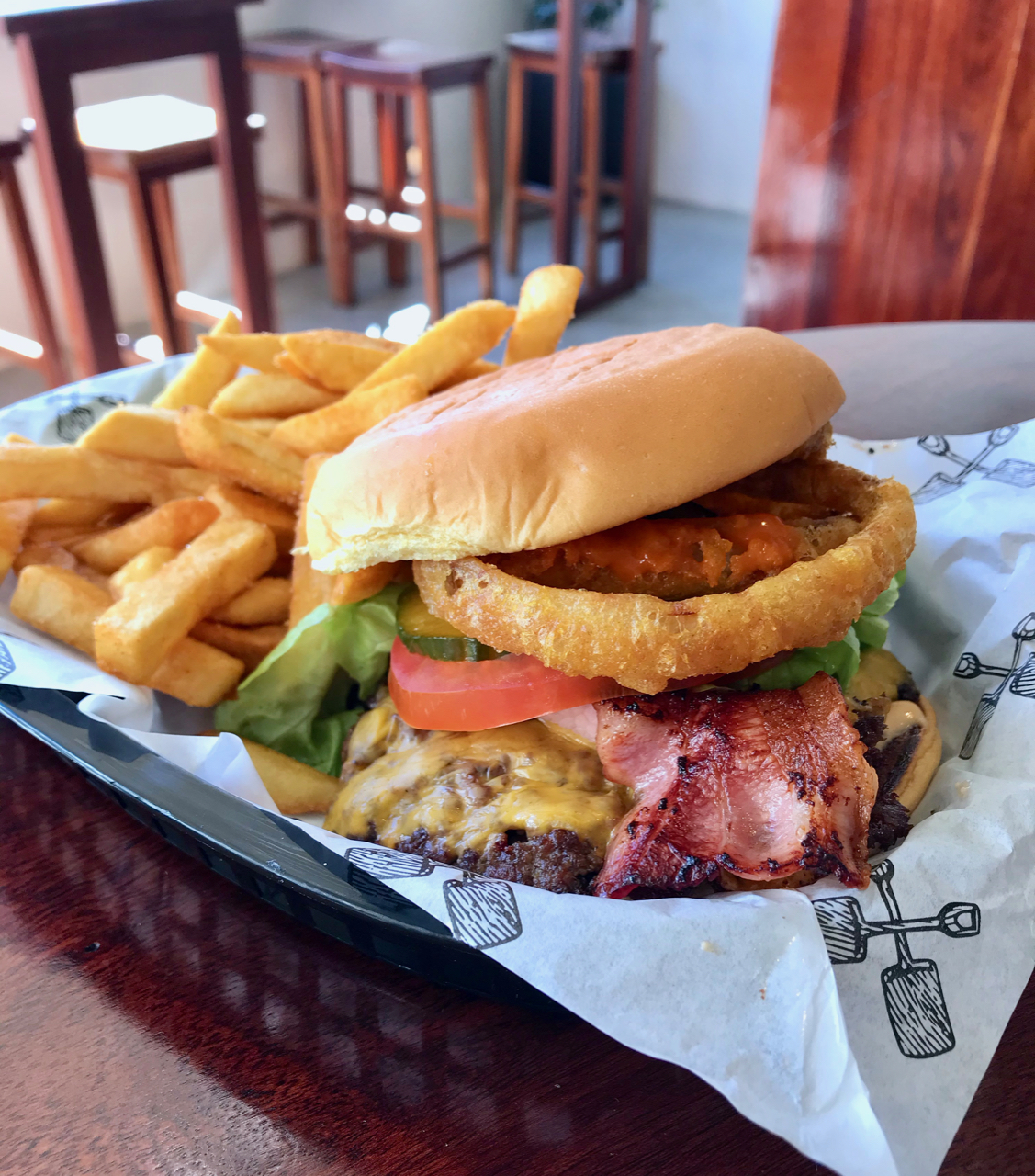 Similarly, the standard cheeseburger ($18) is stacked with a perfect smashed patty plus the usual suspects making it a decent choice for those who like to keep things traditional. Add bacon for $4 to amp it up. Gluten free eaters can rejoice as buns are available that aren't the kind to disintegrate at the mere sight of sauce. Wash this one down with a pint of "broken shackles" lager.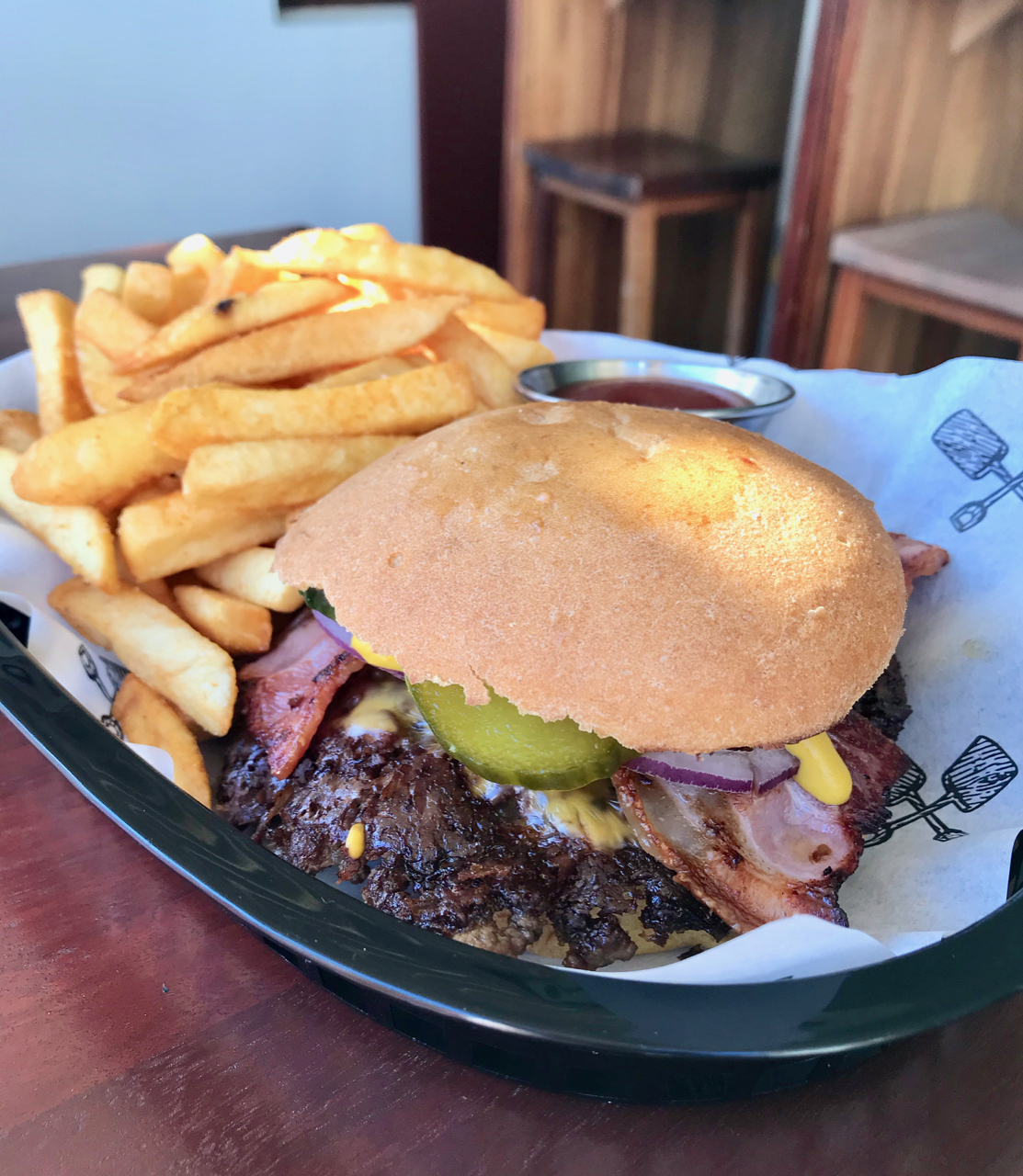 Kids are welcome, but we'd suggest not on a Friday or Saturday night. The ankle biters don't get the raw end of the deal on food at the Squire. Burgers, chicken strips or a grilled chicken salad – all served with chips – will fill their tummies, while an activity kit on arrival will keep them occupied.
For a CBD pub with so much competition, these guys are giving the punters a reason to visit. Yes you can get burgers at the popular burger joints, and yes you can get beer anywhere – but beers matched with burgers? Genius.
The Generous Squire
Corner of Murray St & Shafto Lane, Perth CBD
https://www.jamessquire.com.au/brewhouses/the-generous-squire/
Listen to Liz Sheehan's review with Oliver Peterson on Perth LIVE: